26 Nov 2019
How to: make the most of exhibiting at Moda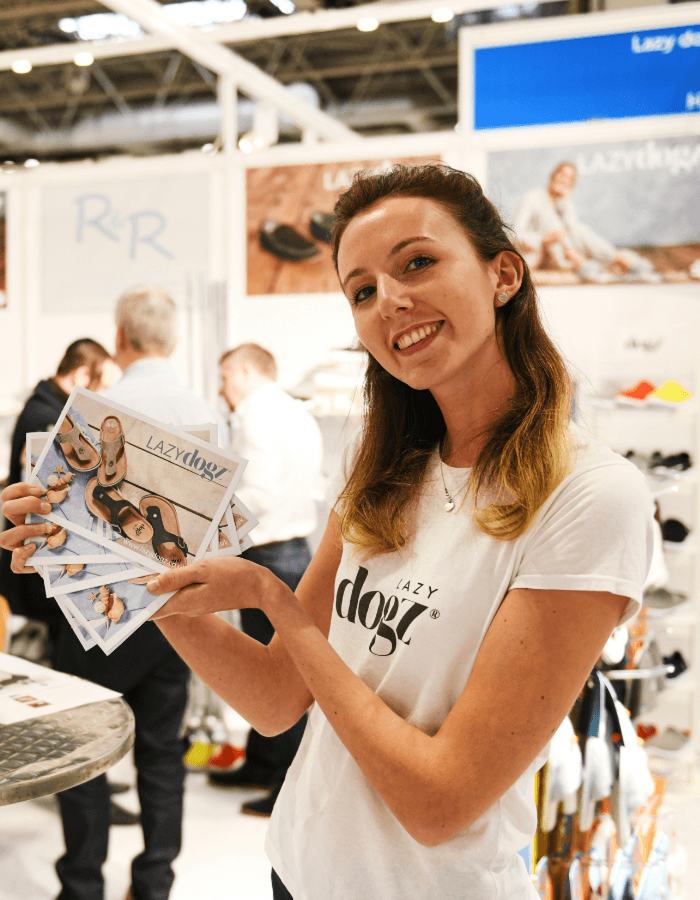 Trade shows are undeniably one of the best ways to connect with buyers, get your brand valuable exposure and meet with like-minded individuals. As such a valuable platform for you to show your collections, we wanted to share some of our top tips for exhibiting success at Moda.
Set your goals
Be clear on your goals going into the show. Ask yourself what you want to get out of the show; are you looking for new contacts, aiming to write a certain amount of orders or launching a new product, for example. Whatever your goal is, make sure you and your on-site team are all clear on the main objective to ensure your efforts are channelled into where they're needed most.
Know your space inside out
Planning is everything when it comes to making your show stand the best it can be. Make sure you know the size of your space and what's included with your stand as soon as you book onto the line-up. This way, you'll know how much stock you can bring as well as start planning how you'll merchandise it. It's also worth finding out who your stand neighbours will be, as well as how much traffic that particular area of the show tends to get. This will help you to define a plan of action to drive footfall to your stand.
Stay social
We can't stress enough how important social media is to ensuring a successful show. Make sure you're shouting about your appearance at the show in the run up and share plenty of updates on-site as well. Find out what the event's twitter hashtag is (Moda SS20's is #ThisIsMe) to make sure you're talking to people at the event itself and keep your feeds and stories up to date with exciting content. After the show, the social shouldn't stop. Make sure you remind your audience of your show highlights to stay fresh in the minds of your key leads.
Consider interactive features to engage and drive footfall
Whether it's a styling session, a giveaway or an exclusive show promotion, consider the things you can do to make your stand pop. Since you'll be in a sector beside other similar brands, it's well worth your time to think about what you can do to stand out from the crowd.
Take your best people
A great looking stand doesn't mean anything unless you've got great people manning it. Make sure your show team are well-informed and well trained to make sure your visitors are getting the most from their time with you; chances are, they've seen a lot of brands already, so the way you interact with them could be the difference between order and no order. Make sure your team are engaging with everyone who shows an interest in the stand and try not to leave your space unmanned during show hours.
Follow up your leads
This is the most important part of any trade show. At the end of the day, you're there to make sales and/or gather leads. Any good salesperson knows that a lead that isn't followed up is a lost opportunity, so make sure you're collecting data and following up with those all-important buyers post show. They could be your next biggest customer!
Not applied yet? Enquire about a stand at Moda AW20 and put our top tips into practice! Join us at NEC Birmingham 23rd - 25th for a new decade at Moda.
---
About Moda
The heart of UK fashion, Moda is the key meeting place for mainstream fashion, delivering a high quality and cost-effective platform for mid-market brands and ensuring a commercially viable and convenient buying environment for retailers across the UK and Ireland. Bringing together over 1,200 collections under one roof at the NEC Birmingham, to deliver the complete season's overview to over 9,000 fashion buyers, the show also brings fashion to life on 16 catwalk shows throughout the three days to inspire buyers and sell brands, alongside a comprehensive retail-focused seminar programme, interactive workshops and networking events.