10 Apr 2019
How is made-to-order fashion shaping the industry?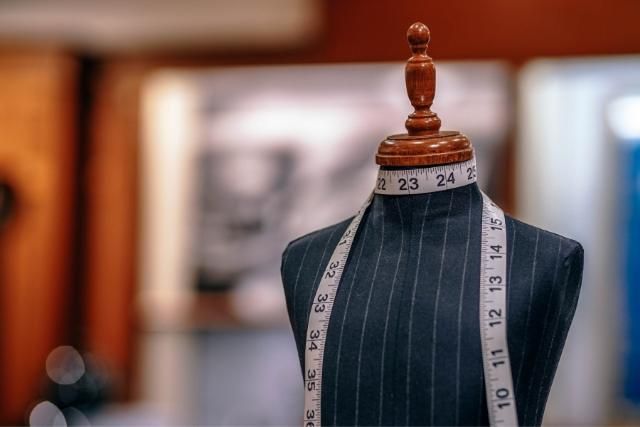 In case you missed it, MP's are in talks to launch a new rule that could see clothing brands and retailers pay a penny on every garment they sell. As of February, this year, MPs have been thinking about the proposed solution, which is designed to target over consumption and waste in the fashion industry. Calling out brands ranging from Burberry to Boohoo for lack of recycling and over populating landfills, it's only natural that we start looking for alternatives when it comes to building a sustainable fashion industry.
In today's technology driven world, it won't come as a surprise to hear that there's more than one answer to be found in fashion tech. With innovation on the rise, fuelled by increasing demand for personalisation and sustainable fashion, we could see fashion get a lot more technologically sophisticated in just a few years.
It's been pervading industries across the board, and not without good reason. Artificial intelligence (AI) could just be the answer to providing customers with the perfect fit and personal styles they demand, all whilst keeping fashion businesses sustainable and intelligent.
Benefit number one? It helps to reduce waste. Put simply, customers are looking for that perfect fit. If and when they find it, they're much less likely to discard that item after one or two wears; your favourite pair of jeans is a perfect case in point. If we improve fit and reduce waste, the environmental impact we have on the environment is automatically lessened.
That's not all though. The business benefits are numerous too. Those customers who have discovered their perfect fit with a brand or retailer once, are so much more likely to come back for more. And we all know the benefits of retaining customers rather than constantly reaching out for new ones.
AI is a boon to businesses in other ways too – there's a lot to be said for the "intelligence" part of it's name. AI solutions collect data on customers, such as preference, size and purchase behaviour. That means retailers can get clever about what they buy, and brands can tailor their designs accordingly. In what has become an incredibly crowded industry, this is a key way for fashion businesses to really carve out a niche.
As is always the case, though, this is easier said than done. We need to remember that our customers are humans, not data sets and whilst AI can take us part of the way to understanding our customer, it's not quite sophisticated enough just yet. Luckily, there are other things businesses can be doing whilst the tech catches up with us.
There's been a lot of talk recently about fashion tech platform, Unmade. Unmade, and other similar platforms give businesses and brands the opportunity to offer customers with customisation solutions. They call it "curated customisation". This is particularly handy for brands with large factories and run rates. Brands retain control over the design options available, but the customer can customise garments with the patterns and colours that they want before they are made. The software then gathers all the similar orders and sends them to the factories meaning short runs of bespoke items just got ten times easier. For the environment, that means brands no longer need to discount, discard or burn their excess stock simply because there won't be any.
Discover more about the possibilities of fashion technology and innovation at Moda SS20 at the NEC Birmingham on 4th – 6th August. Enjoy three days of educational seminars, inspiring brands and essential networking.
-
Source: "Fast fashion: 'Penny on a garment' to drive clothes recycling'" article by BBC
Source: "Unmade: what if all clothing was made-to-order?" article by FashionUnited
Source: "Digital fit technology comes of age" article by Drapers Online