10 Sep 2019
How footwear is leading the way in sustainable fashion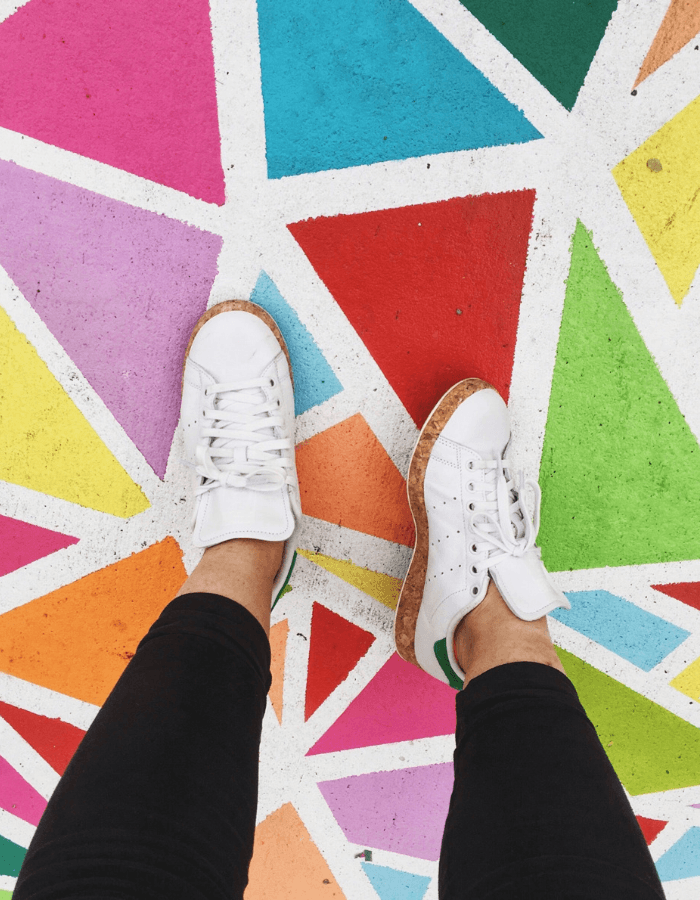 When it comes to sustainability, footwear is well and truly one step ahead of the rest of the fashion industry. From providing new ethical ways of working, to revolutionising the materials we use, the footwear industry has provided the blueprints for a sustainable way of working for fashion at large. Being the UK's National Footwear Show, it's only natural that we bring you the latest strides in the sustainable shoe sector.
"Green" trainers
With the rise in the athleisure trend has come the rise of the trainer as a wardrobe staple. The ever-growing popularity of athleisure comes hand-in-hand with an increasing awareness of wellbeing and wholeness. And this doesn't just apply to personal wellbeing. This holistic movement is as much about looking out as it is looking in. Consumers are growing more and more aware of the impact they personally have on the planet and are therefore looking for "green" credentials in everything they consume, whilst still being able to be on trend.
From mid-price brands like Aldo, to leading sportswear labels like Adidas and Nike, there's plenty being done to reimagine the trainers we all know and love. The above-mentioned sportswear giants have committed to a more circular way of working with their respective Futurecraft Loop and Grind ranges. Meanwhile, Aldo's recent range uses recycled plastics and algae foam to craft a futuristic trainer line.
And that's not all. There are plenty of brands, like Rens and Allbirds, who have positioned themselves as the sustainable sneaker brands. Scandi label Rens have got smart with coffee grounds, combining them with recycled plastics to create a "coffee elastic" that makes up the upper mesh of their trainer. American brand Allbirds aren't far behind. The self-proclaimed "most comfortable shoe in the world" uses all natural materials for its sustainable sneakers (and more recently, socks) including ethically sourced Merino wool, TENCEL, sugar cane and Trino yarn.
Ethical shoes
It's not just the green materials that are setting footwear apart though. With the rise in veganism and a renewed focus on animal rights, cruelty-free fashion is in. Ethically sourced leather, and "green" leather alternatives are becoming more and more common in the footwear space.
Vegan leather is enjoying success in the US (which usual signals popularity in the rest of the world in the near future) and, according to a report conducted by WGSN, the online availability of vegan leather products doubled in the UK in the first half of the year. Considering how much is going on in the footwear industry right now, it's not surprising that the consumer demand for these vegan shoes is only growing.
Of course, the ethical question is a huge one in itself, but it's not the only factor tipping the scales in the direction of alternative materials. Concerns about the entire leather manufacturing process are gaining momentum too, as consumers and businesses turn their attention to the environmental and societal impacts that traditional leather tanning methods have.
Again, the hunt for an ethical and conscious alternative has been adopted by the high-end and the high street in equal measure. Luxury stalwart Chanel has adopted Pinatex (or "pineapple leather") for a range of alt-leather items, whilst mainstream giants like Gola, Dr Martens and Birkenstock are also boarding the vegan train.
Of course, "vegan" doesn't always mean green, and virgin plastics often take the place of real leather. But, the footwear industry are pioneering a whole range of vegan, natural leather alternatives too, with materials like Pirarucu leather, made from fish scales, and wine pulp derived Vegea providing two more excellent alternatives.
With new developments in sustainable footwear happening every day, now's an exciting time for the industry. Discover the UK's largest line-up of footwear brands and a whole new footwear sourcing sector at Moda AW20. Join us at NEC Birmingham from 23rd – 25th February 2020 to discover a new world of conscious footwear and more.
Source: "Turning coffee into sneakers: Talking all things footwear with sustainable sneaker-heads Rens" interview by Deborah Williams, Retail Insight Network
Source: "Here's why sneakers are leading the charge to make clothes more sustainable" article by Dennis Green, Business Insider
Source: "Chanel is Selling a Hat Made From Pineapple 'Leather'" article by Jasmin Malik Chua, Sourcing Journal
Source: "What Is Vegan Leather, and Should You Be Wearing It?" article by Denitsa Tsekova, Bloomberg Businessweek