18 Sep 2019
Footwear fit for Fashion Week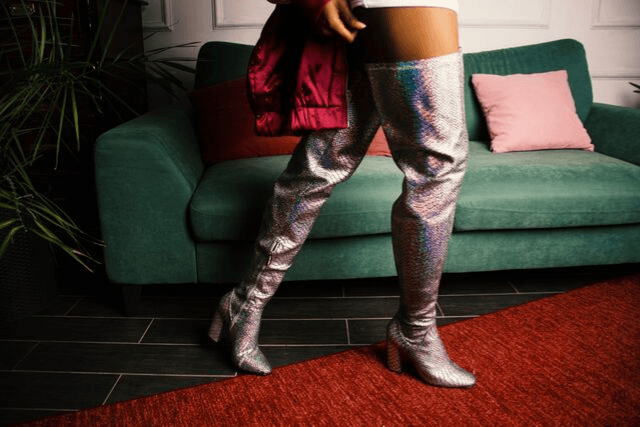 Unless you've been living under a rock in the last few weeks, you'll know that Fashion Week season has well and truly landed. As New York Fashion Week hit the streets of the Big Apple last week, and London Fashion Week is coming to close, we thought we'd break down a few of the trends you might have missed. But, whilst most people were focusing on the clothes, we've been keeping our eye firmly on the footwear strutting down this season's runways.
The Square Toe
True to this season's '90s revival, square toed shoes are back in a big way. From boots to sandals, square toes were sported on and off the runways in New York and London this season, and it looks like they're set to become every shoe lover's must-have accessory.
The Thigh High
A hangover trend from last season, thigh highs are as popular as ever. Many of fashion's biggest names took to the streets of the capital for LFW sporting the look of the moment; slouchy thigh boots paired with long, floaty hemlines for a perfect mid-season look.
The Animal Print
There's no escaping them. Animal prints have officially made their way to footwear. From snake skin to leopard print, animal prints in every colour of the rainbow are bringing new meaning to the phrase "statement shoe".
The Flatform
Not quite a heel, not quite a flat, the flatform has been growing in popularity for a few seasons, and by the looks of things, it's here to stay. Flatform trainers and boots with chunky, statement soles bring a youthful twist to classic styles.
The Chunky Trainer
Of course, we couldn't write a piece about footwear without talking about trainers. Once dubbed the "Dad shoe", chunky trainers are now well and truly established as an athleisure essential. So it was no surprise to see this ever-popular essential in all its guises at LFW this season.
Moda is the UK's National Footwear Show. Join us for the AW20 edition on 23rd – 25th February 2020 and discover the nation's largest collection of men's, women's and children's footwear from some of the industry's best-loved names.