11 May 2021
Fashion & lifestyle: how two became one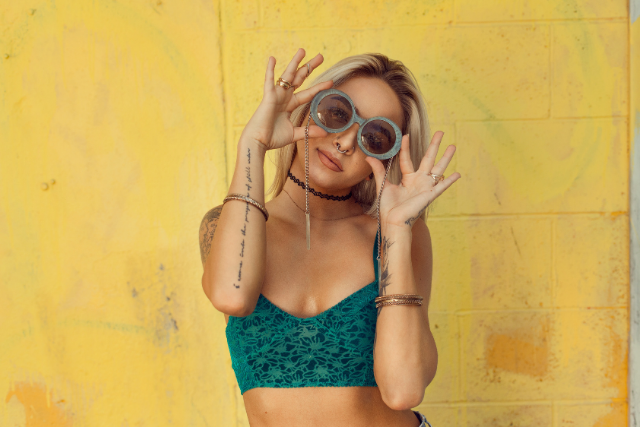 Fashion is a way of life. According to many of today's consumers, anyway. Once upon a time, back when the world was a simpler place, lifestyle and fashion were two separate sectors. But, like with so many other things, the changing retail and digital landscapes have blurred the boundaries between the two. Naturally, we thought we'd investigate why.
The changing relationship between brands and and their customers
Streetwear and sportswear brands, in particular, have capitalised on the currency of hype, with customers looking for the latest drops, exclusive content and, most importantly, personalised, two-way communication with the brands they associate themselves with. Customers are looking for brands, fashion or otherwise, to form a bigger, more meaningful presence in their lives; not just a one-way ad. Obviously, this means that fashion brands become more than the clothes they sell.
Online aspirations
What's really fuelled the morphing of fashion into lifestyle and vice versa is a certain shift in consumer mentality. With the rise of social media, every moment is an Instagrammable one. This generation of fashion consumers is living out the "always be prepared" motto; like fashion/ lifestyle Scouts. And clearly, if your lifestyle is all about living that social media moment, your outfit has to be there. But it's not simply a case of looking good. Successful lifestyle fashion brands, like Nike or Supreme, have one thing in common; they embody a persona that their customers aspire to be, a persona that their customers can adopt and adapt online.
Wellbeing and the "fit fam"
As wellbeing and fitness have become more important to consumers, both IRL and online, athleisure and sportswear have enjoyed a noticeable boom. Everything from yoga pants to technical sports shoes have seen an exponential boost in sales and popularity, with new names like GymShark taking over both Instagram and the fitness apparel market since its launch less than ten years ago. Again, this comes down to the power of aspiration. GymShark, and similar brands, can largely credit their success to influencers with loyal fans and strong communities.
Fashion for good
Online kudos isn't the only reason for the shift from fashion for fashion to fashion for lifestyle, though. As awareness around ethical and sustainability issues continues to grow, fashion is one of the key sectors that is seeing a shift in consumer values. Modern consumers, looking to make a more positive impact on the planet, are treating fashion as a lifestyle choice. Learning to sew, shopping in second-hand and charity shops, and consciously purchasing from ethical or eco brands are just some of the lifestyle choices consumers are making in a bid to go green(er).
No more work uniforms
In London, unless you work in the City, there's no such thing as a work uniform anymore. Suit and tie is almost the sole realm of the finance sector, whilst most other businesses have adopted more of a "smart casual" approach, especially to menswear. This has opened up the playing field, allowing professionals to get more creative with their wardrobes, and dress in more expressive ways. With self-styling now being a 24/7 option, rather than a weekend-only activity, it only makes sense that this has become an increasingly important part of our lifestyles as a whole.
Join the Moda community from 5th – 7th September 2021 at the NEC Birmingham as we refuel retail! Keep an eye on the Moda website to find out how you can register to visit and exhibit.
---
More from Moda...