20 Apr 2021
Enduring trends: sport detailing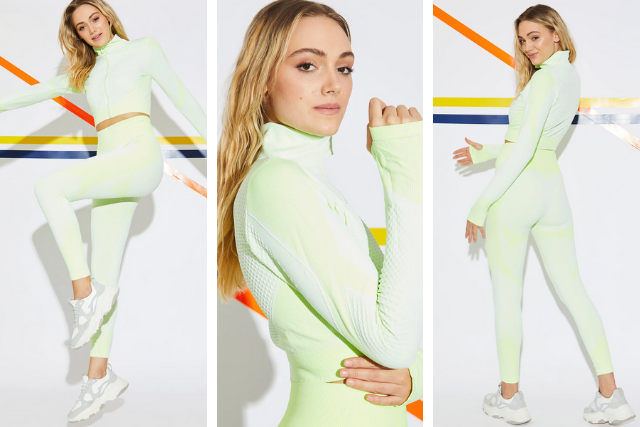 Historically, trends have been given a less than favourable reputation in the fashion industry. Associated with fast fashion and eternal product turnover, the question of trends' relevance in modern day fashion is an ever-present one. That being said, there are some seasonal trends that simply never go out of style.
Sporty styles, in one form or another, have been popular both in high fashion and consumer trends since the inception of Fred Perry, back in 1952. Back then, labels like this held high status within the aristocracy, and as a symbol of wealth and class, they quickly achieved cult status. Moving onto the '70s and '80s, and trainers, tracksuits and sports-style materials experienced similar leg ups into the mainstream thanks to celebrities and socialites.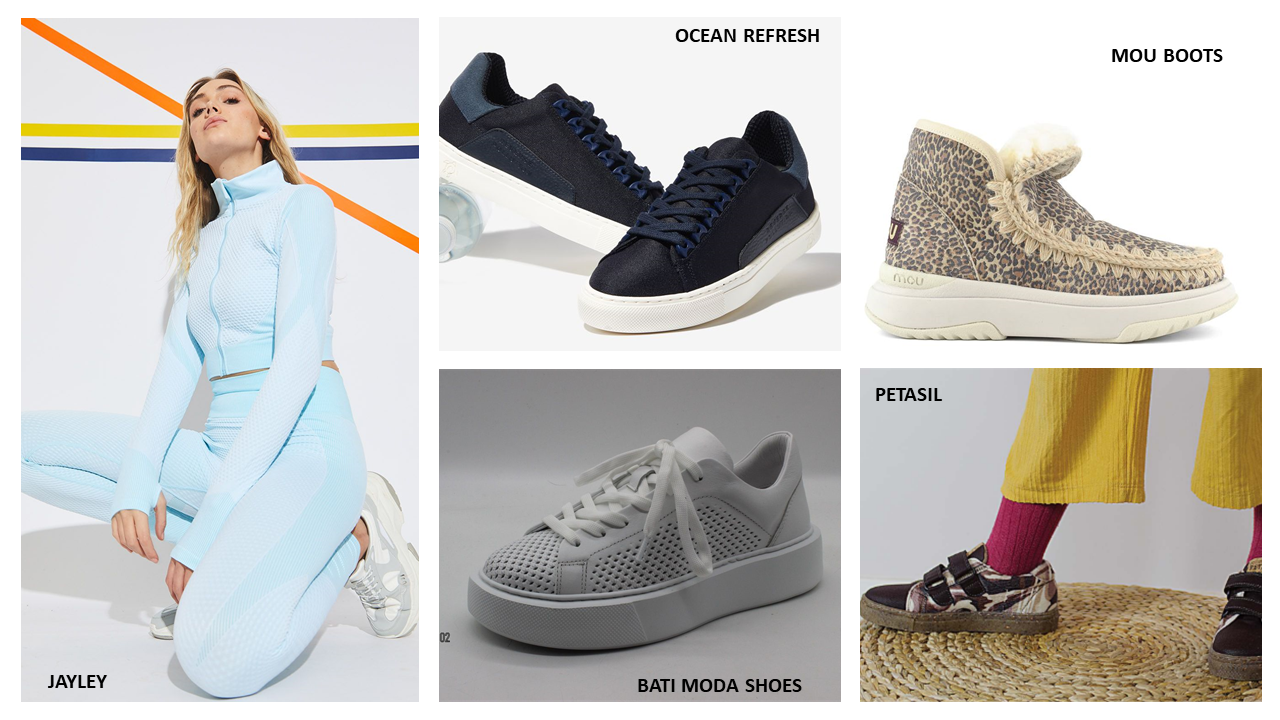 Bringing it into the present day, it's clear to see that sportswear, in some form or another, is still very much alive and well. Cult streetwear brands, such as Supreme, have ensured that athleisure remains very much part of the consumer wardrobe, whilst streetwear designers such as Virgil Abloh have cemented sportswear's place on high fashion runways.
So, with that being said, it's no surprise that Moda's line-up also contains an array of actively sporty looks. Here are a few of our favourites:
Bati Moda Shoes
Based in Turkey, Bati Moda shoes create elegant, on trend women's footwear, offering curated collections that stand the test of time. Working across a balanced portfolio of its own brand, licensed brands and private label, there is something for every retailer and every customer in the Bati Moda collection.
Refresh
Refresh lives up to its name, refreshing every detail in its collections season after season. Based in Spain, Refresh boasts a reputation as one of the leading companies in the young fashion footwear market and has become an essential label for existing and new customers the world over.
Fly London
Fly London extends free rein to their designers to 'go where the inspiration takes them' and it shows in their collections. Full of joy, creativity and freedom, Fly London collections are always unique and never conventional. Defined by a sense of fun, each collection is full of colour and innovation, with a distinct aesthetic every season.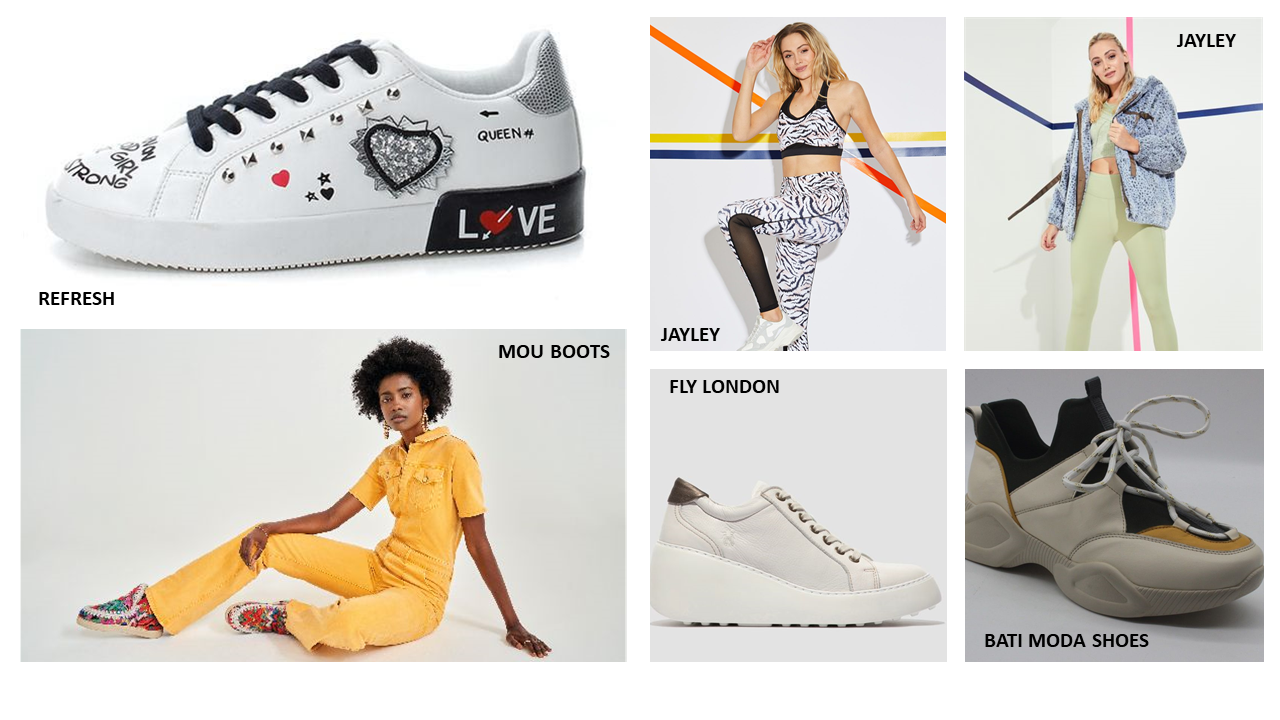 Jayley
Jayley is one of the fastest-growing leading contemporary fashion luxury lifestyle brands in the UK, bringing a quintessential fusion of British heritage and Eastern desire to deliver dynamic multi-faceted collections. Their new Luxe Athleisure range offers luxury and practicality, with pieces that are both eminently wearable and perfect for gym or leisure. '
Petasil
Originating in the heart of Portugal's shoe-making region, Petasil believe that kid's shoes should be loved by parents and kids alike. This season, using their generations of shoemaking experience, Petasil have launched a capsule eco collection, made using recycled plastics, cotton and cork. With fun prints and colours as well as traditional styles, Petasil have a shoe for every child.
Ocean Refresh
Ocean Refresh's fundamental mission to make oceans cleaner is the motive behind everything the brand does. Their clean up project has seen the brand take tons of polluting ocean plastics and turn them into stylish and comfortable footwear, helping to create sustainable products and support seaside communities.
Mou Boots
The team at Mou Boots live by one simple mantra: live simply, love nature. The cult label offers original, handcrafted footwear using premium natural fibres to create pieces that are both durable and sensually soft and warm. Loved by fans for their offbeat, boho aesthetic, Mou Boots styles are created with both comfort and durability in mind.
Want to see more of the sportiest collections? Join the Moda community from 5th ' 7th September 2021 at the NEC Birmingham as we refuel retail! Keep an eye on the Moda website to find out how you can register to visit and exhibit.
---
'
More from Moda...
'