06 Feb 2018
Q&A: DK Company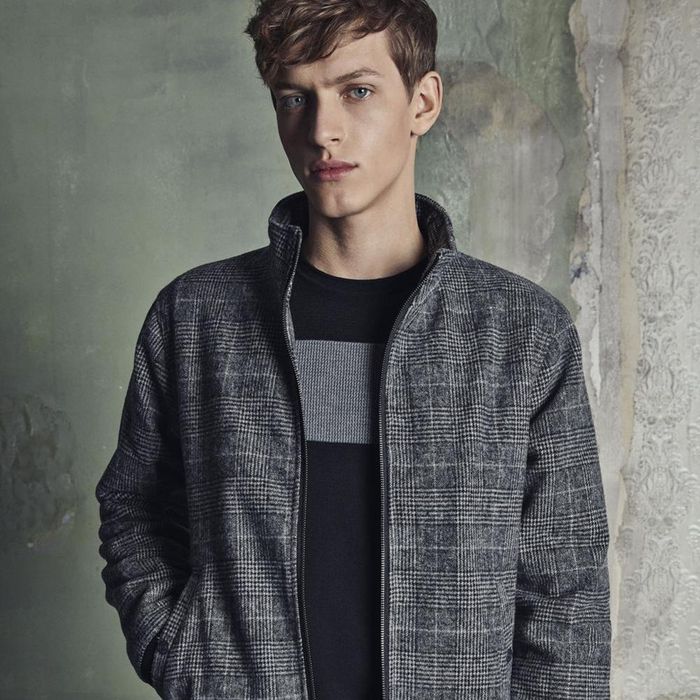 Contemporary Danish labels Blend and Casual Friday arrive at Moda Gent this season. Steered to success under the management of new country sales manager Ward Mann, the brands are teetering on a new phase of growth, as he explains here.
Q: What prompted your decision to being Blend and Casual Friday to Moda Gent?
A: It's the right time to show our autumn collections to a national audience. Casual, denim and contemporary retailers are all on our radar as we expand our territory, and we are hoping to meet these buyers at Moda Gent next month.
Q: How do you plan to steer the brands in a new direction in your new capacity as country sales manager?
A: I plan on engaging with our existing customers, and assessing their requirements to maximise each brand's potential within its existing stockists. Then I will be targeting new distribution for both brands with retailers who are keen to partner with our new development. DK Company [the brands' parent company] is very focused on the UK right now and has opened a dedicated showroom within the UK on London's Hanbury Street. This model has been implemented in other European markets with fantastic results and double digit growth, and now it's the UK's turn.
Q: What's the story behind each label?
A: Blend is opening price, with casual denim-inspired fashion for ages 18-30 predominantly, so we are offering great fashion styles as well as basics with a small twist. Prices compete with the high street, but sill offer a margin value for the retailer. Casual Friday, meanwhile, has a cleaner and more contemporary look, but still at opening prices in the market offering luxury products for the mass market. At DK Company we have a win/win mentality, which means that we like to offer the retailer the opportunity for margin whilst still giving the consumer value.
Q: How many accounts do Blend and Casual Friday have in the UK at the moment?
A: We have between 30 and 50 accounts with Blend and between 20 and 30 on Casual Friday presently. Our target would be to have 90 for Blend and 60 for Casual Friday, but it's more important for us to open the correct distribution with both brands who want a partnership.
Q: How do you work with your retail partners to maximise sales?
A: Each brand has six collection drops per annum, which offers smaller more focused delivery capsules to the retailer. This helps their cashflow, and brings newness to the store every 6 to 8 weeks, refreshing the offer for the consumer and delivering products when they are needed. You won't see our winter jackets arriving in July.
Q: What can buyers expect for the a/W 18 season?
A: Buyers will see amazing opening price points on every sector, while still offering amazing quality. We now have a very focussed UK set up, which means that retailers will get a premium back office as well as sales service going forward into AW18.