08 Jan 2019
British-designed footwear makes its mark on Moda with Percy Stride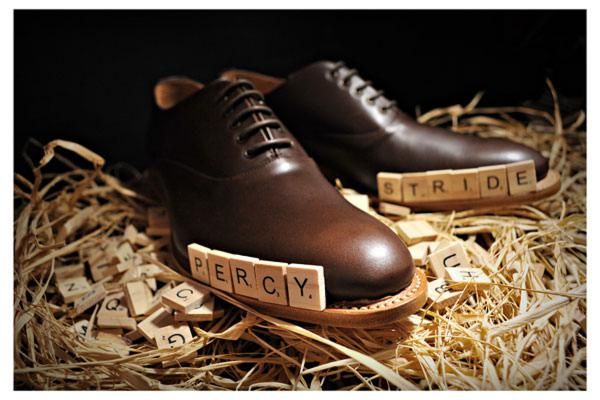 Percy Stride proudly makes its footwear from its Northampton Studio, infusing its collections with a uniquely British sense of style. Quality and longevity are what makes Percy Stride shoes what they are – as well as the brand's people-driven business plan, providing a human connection in a technology driven world.
To find out more about what makes the brand tick, we spoke to Percy Stride's founder and creative spark, Danielle Wathes, before their appearance at Moda A/W19.
Who is your inspiration?
I wouldn't say there is a particular person or other brand where my inspiration comes from, there is a lot in this world to be inspired by and it's a matter of finding it. For me personally I love art and literature so my inspiration in general may come from a book or a film I've seen, or anything as small as a line of dialogue is enough to set me off. I listen to a lot of people around me, I like to be told a good story so their experiences are enough to get me thinking.
What item of clothing could you not live without?
Socks for sure! I have a bit of a foot phobia and can't stand to see my own feet let alone others, I also don't like to have cold feet, especially in the car so I'm always with fluffy socks and I carry them in my bag just in case. Odd things for a footwear designer to say but what's better to cover up feet than shoes!

What's your favourite thing about your job?
My favourite thing is probably hearing the feedback from my clients. I love when they get in touch with me and let me know how they are getting on, what outfit they have worn with the shoes. It's so important to me and very personal that people like the product and feel they can chat to me. I'm a normal person after all and although it's tough starting and maintaining a small business, hearing from the people who are keeping that business going, and knowing they support you is amazing.
Outside of work you can find me…
Asleep usually, if not asleep I'm usually eating, whether that be at a nice restaurant with friends or indulging on the sofa in front of a gritty film. I'm a pretty basic and frankly normal human. I love my work, I find it very enjoyable and fulfilling, I don't think of it was "work" I think of it more as building. Everything I am doing is working towards a grander idea and that is fun for me. I love to get my family and friends involved, especially if there is a function or event I need to attend. It's important to me that they benefit from this experience as well as they are the ones supporting me and keeping me sane most of the time.

Join Percy Stride and many other contemporary brands at Moda Autumn/Winter 19 from 17-19 February 2019 at the NEC in Birmingham. Showcase your A/W19 collection to the UK's leading womenswear, footwear, and accessories buyers.

Enquire above for more information on exhibiting.