13 Aug 2019
All the best bits from Moda SS20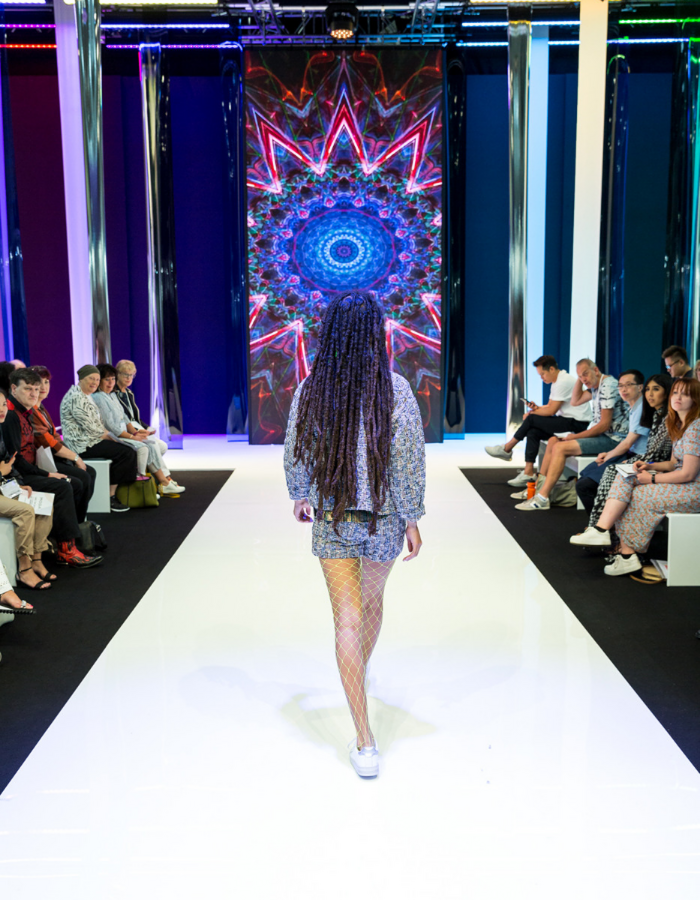 It's been one week since Moda closed the doors on its SS20 edition, and we're already missing it! With plans for a refreshed Moda for February 2020 well under way, we thought we'd bring you the highlights from the August edition to tide you over.
Trends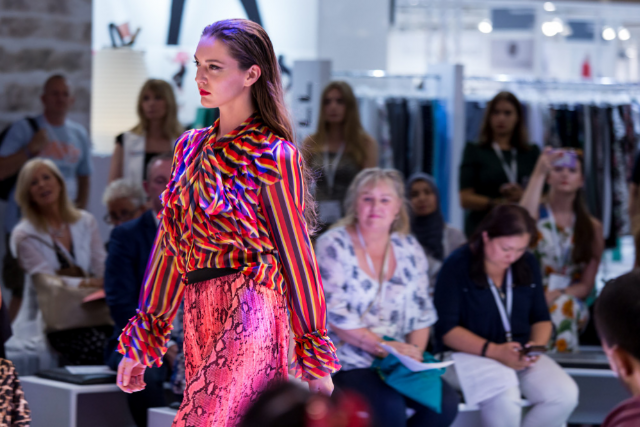 For the first season ever, Moda partnered with the trend experts at Unique Style Platform to bring visitors the trends for the SS20 season and beyond. Our four trends – Honest, Brave, Ritual and Limitless – informed the Moda Directions catwalk, showcasing the themes for the season's buying cycle.
Brave takes a creative and bold approach to fashion bringing us unexpected combinations, clashing colours and a move away from the status quo. Similarly, Limitless brings a rebellious attitude to the fore, and is centred around redefining femininity in fashion. Honest and Ritual bring us down to earth, as fashion and lifestyle meet. Honest celebrates the beauty in imperfection, whilst Ritual embraces spirituality and brings boho back.
Talks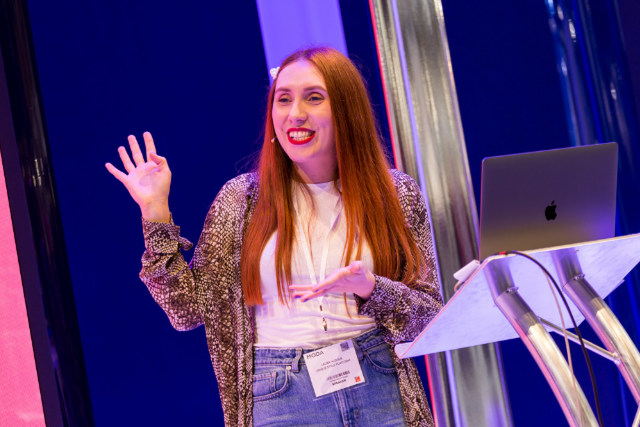 Moda's content offering was bigger and better than ever this season, with a line-up of 17 inspiring speakers over the three days.
Kicking off the sessions was Dr Helen Goworek of Durham University. Dr Goworek shared her definitions of sustainability within the fashion space. Whilst there are many definitions of sustainability, and it means different things to different people, Dr Goworek's key point is that the industry as a whole needs to work together to create a new ethical and sustainable solution, rather than blaming each other for the issues we're currently facing. Day One's jam-packed line up also included a variety of sessions, focusing on the digital face of fashion marketing, ageism in the industry and some of the top tips for authentic branding.
On Day Two, we heard from Laura Aldous, Trend Consultant at Unique Style Platform, as she unpacked our catwalk trends in more detail to give you the lowdown on what you should be stocking for SS20. For the consumer, 2020 will be about looking at calming down, living well, looking at what really matters and looking outward at the greater community and the world around us. We're also looking at preservation and technology and how these can enhance our lives.
Later in the day, we learnt more about building a fashion brand with Elizabeth Stiles telling us "people don't buy what you do, they buy why you do it", and heard from designer Rhys Ellis on his innovative approach to sustainable fashion.
As the UK's National Footwear Show, it only made sense that we bring a footwear themed panel to the show floor; Sam Hunt, founder of Hunted Brands led our panel of experts in a discussion on the priorities and opportunities in the footwear industry right now. Claire Burrows, founder of Air and Grace, Susannah Davda, director at The Shoe Consultant and Justin Morgan, MD of NB Shoes, shared their insights on how to thrive in 2020.
Closing day offered more of the same, with exclusive insights from Joy Gregory on dressing for different body types and how women want to feel when they're shopping. Alec Burns of Fluid Digital shared his expert tips on Amazon strategy for fashion brands to round off the SS20 show.
Networking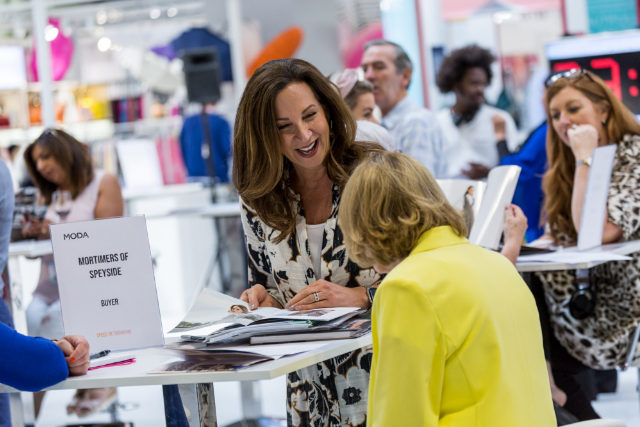 New for the SS20 season, Moda brought Speed Networking to the show. Organised by our Buyer Acquisition Manager, Timi Tinubu, the sessions connected VIP buyers with some of our top exhibitors, providing networking opportunities that otherwise may not have happened at all! The feedback we received was overwhelmingly positive from buyers and brands – we've picked a few top quotes:
"The speed networking area is a great new addition to the show, it's a fantastic way to make new contacts and connections."
James Lakeland, Owner, James Lakeland (Exhibitor)
"We do most of our buying at Moda, and this season the new VIP buyer programme has been excellent. The speed networking is a really great idea, we've met new brands we would have probably passed by in the aisles so helps give us something fresh and new."
David McDonnell, Director, Style Omagh (Buyer)
"The networking was such a good icebreaker, providing a great opportunity for brands to meet with buyers. We had the chance to explain who we are and what we do. They then came to see us on the stand and ordered."
Habib Kahraman, Managing Director, Brands for Fashion (Exhibitor)
"I thought the speed networking session was a fantastic idea.there are a lot of stands that you walk past and don't even talk to anyone at but the speed networking gave them an opportunity to actually explain the product and the story behind it. "
Josh Russell, Russells of Omagh (Buyer)
"We have had customers coming back to the stand as a direct result of the speed networking. That shows me, as they made the journey back to the stand, that the system must work. It's because it's so intimate, a very positive, nice experience, and certainly good fun."
Susan Blatt, Brand Manager, Jonny Drama representing Marie Méro (Exhibitor)
Due to its success and popularity with brands and buyers alike, the Speed Networking area will be back next season, bringing even more value to the show.
Moda Sourcing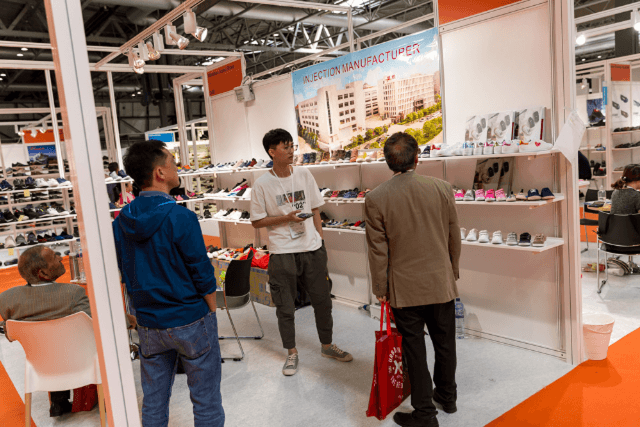 As the National Footwear Show, we're always looking to add newness to our show offering. That's why, this season, we launched our footwear sourcing sector. Showcasing a select group of suppliers and manufacturers from some of the world's key sourcing destinations, the sourcing sector bridges the gaps between the supply chain and the finished footwear collection. Going into 2020, we will be expanding Moda Sourcing, so watch this space!
Missed out on the fun this season at Moda? Join us for an all new Moda from 23rd – 25th February 2020 at the NEC Birmingham. We'll see you there!