11 Apr 2019
A common goal: Julie Driscoll talks to Exhibition News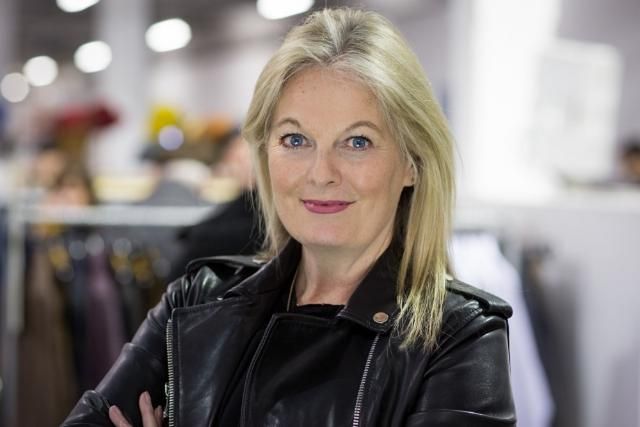 Taken from the April 2019 edition of EN, hear their interview with our UK Regional Director Julie Driscoll, about integrating Pure London into ITE's fashion portfolio.
"I always dreamed of these shows working with each other, because they're so very different," says Julie Driscoll, UK regional director at ITE Group.
ITE Group acquired much of Ascential's exhibition business, including Spring and Autumn Fair, in the summer of 2018. It was at once clear that Ascential's Pure London fashion event would have clear synergies with ITE's existing fashion portfolio, which includes Moda in Birmingham, and high-end events Scoop and Jacket Required.
Driscoll, who previously managed Pure London at Ascential, is now leading the process of integrating and growing the ITE fashion brands.
"We firmly believe that the fashion events are better together. It's better for our exhibitors and better for visitors, because we can direct exhibitors to the right show for them," she tells EN.
"What's been uncovered, now that we've 'deduped' the visitor base is that there is very little crossover between each of the visitor groups and indeed in terms of the exhibitors," she tells EN. "That gives us a great opportunity to reinforce the DNA of each and every show.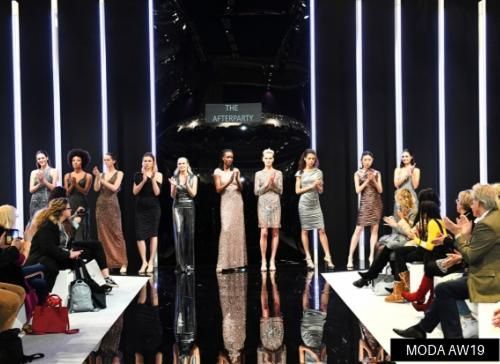 "It's really fantastic to be able to look at the data and see a completely different visitor base and completely different exhibitor base – what a joy that we can really capitalise and work on each of these shows."
And what does Driscoll see as the differences between events?
"If you are a more commercial label then Pure is probably right for you," she explains. "We can direct exhibitors to the right show based on their business objectives over the next year, because some people really want to focus on a southeast visitor base, which Pure is really strong on. With shows such as Moda you get a much more Midlands-based, Irish customer base and Northern visitor base."
Since the acquisition of Pure London by ITE, the changes have been coming thick and fast. Menswear brand Moda Gent has become part of the London event, as has childrenswear event Bubble London, which was previously discontinued by Ascential.
Another new addition has been the 'Power of One' campaign, which launched last year and which aims to lead a more transparent and sustainable supply chain within the fashion community.
"That campaign has really been taken to heart by the Pure community and as a result we are partnered with the UN," says Driscoll. "They brought with them lots of great speakers. It's something we want to roll out across all of our shows moving forwards.
"Every individual has the ability to do something towards a sustainable supply chain and it's part of the United Nations 2030 global goals. It's been really interesting to see how content brings more communities. We've been able to launch a Pure Conscious fashion section within the show and that's something that retailers are all talking about. It has brought more enthusiasm, more energy, more visitors, more exhibitors to the show and that's really by being relevant."
Much of the change has been driven by the impact of coming under ITE's 'transformation and growth' programme which has seen the organiser commit to heavily investing in its core events, a tactic that CEO Mark Shashoua agreed could be defined as a 'spend money to make money' approach.
"I think it's fair to say that under Ascential we were non-core," continues Driscoll. "With ITE it's an exhibition-only organisation and we are feeling the benefits of that. We feel supported, we feel invested in. We feel that we're in the company of like-minded colleagues who really want to create must-attend content-led events.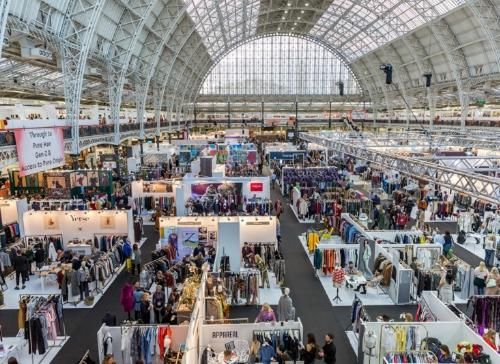 "All we're talking about is how to do exhibitions brilliantly. It's a very joyous environment to be in. Historically these exhibitions were part of a big media company, whereas ITE is a magnificent global exhibitions business. The investment that's gone into ITE is fantastic and it's great to be part of that very energetic environment."
The renewed focus on content can be clearly seen at another acquisition from Ascential, Spring Fair. Having had seven speakers in February 2018, the 2019 edition of the show welcomed 87.
"That content was noticed by all," adds Driscoll. "We really are creating content-led must-attend events, which deliver a better return on investment for all of our customers. That was a tangible example of how ITE has helped us reorient the value proposition.
"The Spring and Autumn Fair re-edits were big projects for us this year. One of the things we've benefited from was an absolutely excellent re-booking process, led by the best practice team within ITE. We have learned immediately from ITE how to do things better, and how to really galvanise the messaging and the process so that we can do things more efficiently. The Spring Fair rebooking was the first time we were really able to benefit from those investments."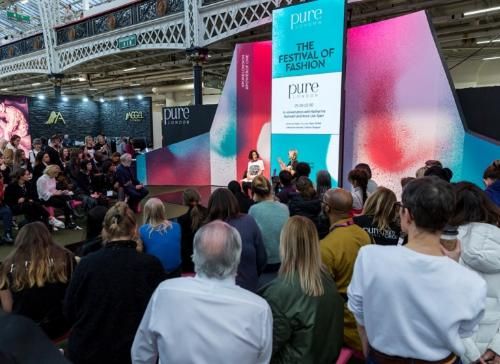 Back in the world of fashion, Driscoll plans to roll out a hosted buyer programme for Pure London in 2020, something that has been introduced very successfully to Moda. Moda, which has offered a hosted buyer programme for five years, will be expanding with a matchmaking service for buyers.
"We've just done some research on our hosted buyer programme," says Driscoll.
"Ninety eight percent of the attendees to the hosted buyer programme spend at Moda, and 41 per cent spend more than £150,000. What we can see is that the hosted buyers absolutely love the hosted buyer programme."
So, what does the future hold for the newly revitalised portfolio of events?
"My mantra is 'a cool head, a firm hand and warm heart'," she concludes.
"My plan is to lead my people to achieve growth for all the events, a great return on investment for our exhibitors and for all of the UK people to feel passionate about what they're doing.
"Uniting everyone who touches the UK division behind a common goal is something I'm really going to be focusing on."
Apply for a stand
Read more from this month's edition of EN here.