04 Feb 2021
60 seconds with... Cally Russell, Lost Stock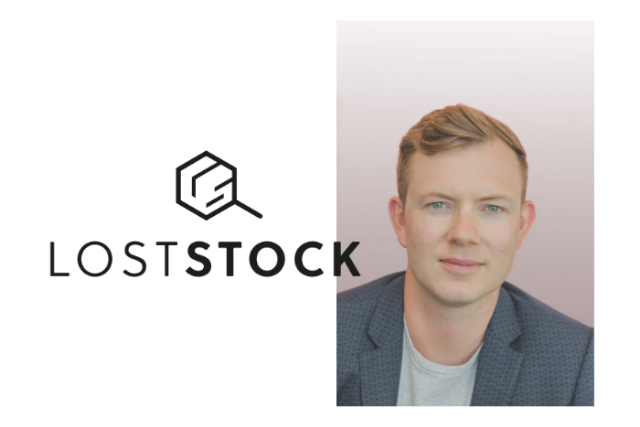 Get a glimpse into the lives of our panellists ahead of their appearances at Fashion Together!
We caught up with Cally Russell for a bitesized look at his innovating businesses, Lost Stock and Mallzee.
Tell us about Lost Stock in one sentence...
hen the coronavirus pandemic started, retailers cancelled $2 billion worth of stock orders leaving manufacturers with unwanted stock and unable to pay their workers - Lost Stock was our way of helping; we bought cancelled stock and sold it as mystery fashion boxes which not only paid factories for the product, preventing it going to landfill but for every box sold we made a donation to a Bangladeshi NGO and supported a garment worker and their family
for a week. In the last 7 months we've sold 120,000 boxes, allowing us to help tens of thousands of families.
And what about Mallzee?
Mallzee was our original business and is a marketplace app that brings together over 150 brands and retailers allowing shoppers to browse and buy clothes, Mallzee also powers our retail insights offering Mallzee Insights which helps retailers make improved stock decisions, reducing overstock and wastage.
How has the pandemic affected your businesses?
We launched Lost Stock at the end of May 2020 and it very quickly caught the media and public's attention and demand skyrocketed. Setting up a brand new global supply chain quickly is challenging at any time but during a global pandemic we faced challenges we simply couldn't have predicted; changing restrictions, a lack of air freight etc. The last seven months have been the most rewarding, exhausting and exciting times. Mallzee has also been busy with retailers and brands looking to change their approach to product development to be faster due to the changes created by the pandemic.
What's been your positivity mantra during lockdown?
The fact that with Lost Stock we were able to help those in a truly horrible situation who otherwise had very little safety net really kept us focused, that and the fact that so many people supported what we were trying to do. Seeing people want to help others and facilitating that is something that can drive a lot of positivity. Lockdown has been hard though and I learnt a trick from a friend in New York during their awful first wave - find something to be joyful about every day, no matter how small it is. They called it a microjoy and me and a bunch of friends have continued to send each other what our microjoys are each day.
What are you looking forward to about Fashion Together?
To me the future success of our industry is all about working together, established brands and new entrants collaborating to create an industry that is forward thinking and evolving. The sector needed change before Covid, it will need even more change after Covid. We need to collaborate to deliver that and try new things.
Where do you think the future of fashion retail is headed?
I think that the pandemic has accelerated change that was already coming; for example the move to increased online shopping and direct to consumer brands as well. I also think that from our experience with Lost Stock its clear that shoppers are looking to shop more ethically and sustainably and are becoming more aware of the people behind the clothes they wear and want to see these garment workers supported. Recent research shows that 60% of people want to shop in a more sustainable way due to the pandemic - that is a big shift and one we need to make sure that sticks.
What's the most exciting opportunity you see emerging in the "new normal"?
I see a real opportunity to improve the retail industry and reduce wastage in the process. If you tackle that you can start to make an offering that's better for workers, better for the planet and better for shoppers. This is where our time is going to be spent in the coming weeks and years. I'm also hoping the saying 'new normal' is abandoned by us all by February…
Catch Cally on the "Positive Disruption: How to collaborate for real change" panel at 10am on 23rd February 2021. Register here for Fashion Together.