30 Jul 2018
5 minutes with… Lee Wardell, founder of Verb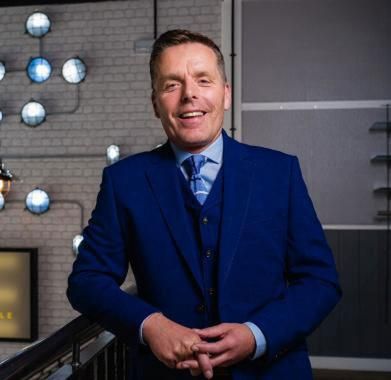 Located in the picturesque town of Beverley, Verb is one of East Yorkshire's leading independent boutiques offering a host of designer collections from coveted brands including Florentino, Gibson London, Pearly King, Brooks Taverner, Mac Jeans, John White Shoes and Goodwin Smith alongside an expanding range of womenswear. Ahead of this season's Buyers' Panel, we speak to founder Lee Wardell to learn more about his store and why Moda is his fashion trade show of choice.
What is the background story to Verb?
I opened the store 14 months ago on a newly constructed multi retail site after working for 35 year career in fashion retail for companies including GAP, Blazer Menswear, Petroleum Clothing and Faith Shoes.
What determines the brand choice in your store?
Style and coordination between all brands.
Describe the Verb customer…
Someone who feels confident to wear well fitted, stylish outfits with a subtle twist!
What sets Moda apart from other trade shows?
Not only the show's vibrancy and energy but Moda's organisation and brand selection is second to none. Moda is also a great opportunity to catch up with familiar faces.
What are you looking forward to the most about speaking at Moda?
Discussing and passing on my extensive knowledge and experience.
What would you say is the secret to running a successful retail business?
Hard work, enthusiasm, passion, commitment, attention to detail, a strong vision, organisation and a careful eye kept on margin and profit.
What is the best piece of advice you've ever been given? And what advice would you give to a new retailer starting out today?
The best piece of advice I've ever been given is to listen! Listen to advice and other people's opinions.
In terms of advice I would give to a new retailer; be very pessimistic about turnover, scrutinise your competition and be prepared for 365 days of 24 hour pressure - which will be challenging but very rewarding!
GET YOUR E-TICKET