08 Jun 2018
5 MINUTES WITH… DARYL GLINISTER, OWNER OF WROGUE & WROBE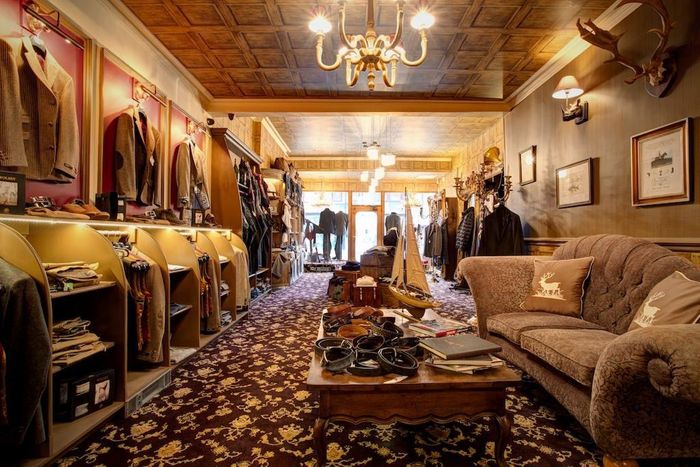 Located in the Merseyside town of West Kirby, Wrogue & Wrobe is one of the leading independent fashion boutiques in the North West, providing a premium service alongside the most sought-after menswear and womenswear labels on offer. We speak to store owner Daryl Glinister ahead of this season's show to learn why Moda is their must-visit event in the fashion trade show calendar.
What is the background story to Wrogue & Wrobe?
Wrogue menswear was first conceived in 2012 after realising there was a gap in the market in West Kirby on the Wirral for a boutique style menswear shop with a difference. Having built the business up over a period of three years, we were continually asked "when are you opening a ladies' department" so in the spring of 2015, when a larger premise became available locally, we took the decision to move Wrogue menswear into the larger site alongside Wrobe for ladies.
What determines the brand choice in your store?
Our brands are carefully chosen with a focus on detail and difference. We strive to offer a product and service that no one else on the Wirral can provide.
Describe the Wrogue & Wrobe customer…
Our core customers are aged between 35-80 and all appreciate the traditional quality service we believe is necessary to make a difference in this current climate.
Why is it important to visit trade shows?
Visiting trade shows is of the utmost importance to us, as it gives us an insight into fashion trends, keeps us up to date with the latest clothing labels and also provides invaluable first-hand advice with seminars and workshops.
What sets Moda apart from other trade shows?
We find Moda inspiring; particularly the catwalk shows as they help us to understand how best to market the designer's products. Working in a small business means time is extremely valuable to us so it helps to have clothing, accessories, footwear etc all under one roof at Moda.
At Moda, we pride ourselves on being the UK's largest fashion trade event. Which brands are your 'ones to watch' for our upcoming show?
We are looking forward to seeing Alpe's shoe collection; they're always one to watch out for alongside Fransa and Cream from Denmark; our star womenswear brands. For menswear, we'll be closely checking out next season's collections from our bestseller Claudio Lugli and Spanish label Dario Beltram.
What would you say is the secret to running a successful retail business?
Having been in the retail clothing trade for the past six years, it has become apparent just how important it is to provide a quality service, be attentive and listen to our customer. We feel this is something that is missing in the larger more impersonal department stores.
What is the best piece of advice you've ever been given? And what advice would you give to a new retailer starting out today?
Best advice ever given 'You only get one chance to make a first impression.'
Best advice we can give 'Listening is very different to hearing.'