24 Jan 2020
4 top tips for sustainable retail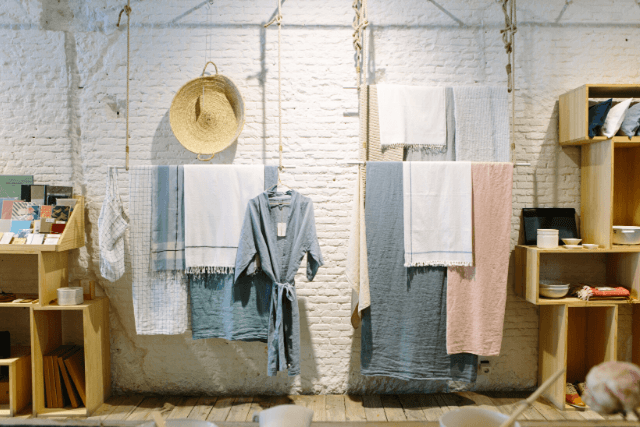 It's no big secret that sustainability is creeping up the agenda for businesses and consumers alike. With more and more customers looking to buy into greener, triple-bottom-line-friendly brands, it only makes sense for retailers to align with these values to keep footfall healthy. That's why we've pulled together some of the top tips we've learned from our visitors, partners and speakers over the years.
#1 Stock ethical labels
It shouldn't be a surprise to see this at the top of the list. Whilst we know that it's not always to feasible (or sensible) to do an about turn on every single brand you stock, it is still possible to add a conscious element to your portfolio. Adding one or two conscious ranges into your product offering each season, or having them as part of your core collection, is a perfect way to encourage your customers to buy into sustainable fashion in a very natural way. What's more, ethical and sustainable brands often have really interesting stories behind them in the way they're made or the initiatives they're championing, which can add another layer to your sales pitch.
#2 Save energy
Just like you would at home, think about the things you can do to conserve energy throughout the day. Use energy efficient light bulbs, turn the lights off at the end of the day instead of leaving your window lit up and fine tune your heating and/ or air conditioning units. Not only is this good for the planet, it's likely to save you money on your bills as well.
#3 Encourage eco-friendly bags
Since the 5p plastic bag charge came into play, there have been a lot less single-use carrier bags on the high street. However, that doesn't mean you have to hand them out. Consider switching to recyclable paper bags, or encourage your customers to bring in, or purchase, much longer lasting and more environmentally friendly tote bags for their shopping.
#4 Consider your store design
The opportunities are endless when it comes to greening up your store design. Think about purchasing sustainably sourced wooden shelving, rather than plastic furniture, or incorporate some actual greenery into your design. Not only will this help you to create a more eco-friendly space, it will also realign your business' brand with sustainable values in the minds of customers.
Hear from the experts themselves on sustainability in fashion at this season's edition of Moda. Moda AW20 will take place from 23rd – 25th February at the NEC Birmingham. Make sure you register for your free ticket to join us at the show.
---
About Moda
The heart of UK fashion, Moda is the key meeting place for mainstream fashion, delivering a high quality and cost-effective platform for mid-market brands and ensuring a commercially viable and convenient buying environment for retailers across the UK and Ireland. Bringing together over 1,200 collections under one roof at the NEC Birmingham, to deliver the complete season's overview to over 9,000 fashion buyers, the show also brings fashion to life on 16 catwalk shows throughout the three days to inspire buyers and sell brands, alongside a comprehensive retail-focused seminar programme, interactive workshops and networking events.