Shrieking Violet Ltd
Hall: Halls 2, 3+3a Stand: 2K43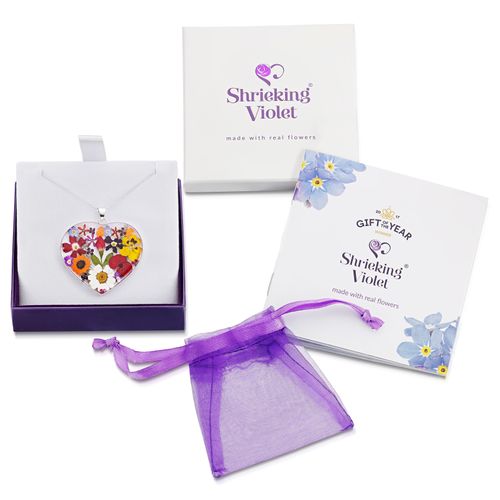 Shrieking Violet® is an award-winning brand with a unique range of sterling silver jewellery handmade with REAL flowers.
Popular flower collections include forget me not, mixed flowers, poppy, rose, daisy, sunflower & purple haze.
Perfectly suited for
Gift & jewellery stores
Tourist & visitor centres
Museums
Garden Centres
Shrieking Violet® provide stockists with free display stands, POS, signs, props & branded gift boxes.
Address
Potters Bar
United Kingdom