BasketBasket
Hall: Halls 2, 3+3a Stand: 3E16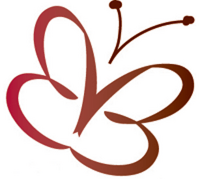 BasketBasket import handmade ethically produced woven baskets, bags, sun hats and products for the home - eco friendly and stylish for everyday living. Chic and unique!
Their products are all handmade by artisans in Madagascar and Morocco. Everything is made with natural sustainable products. The leather handles on some styles are the by-product from meat production. Nothing goes to waste and at the end of their working life, they will biodegrade.
A number of new items will be on display at the show in 2024, as well as best sellers which remain popular all year round.
Many items have featured in magazines such as the Country Living, Red, Metro, The Lady, Homes & Gardens, Ideal Home, Coast and many more.
Register on their website, via Become A Stockist, for more information.
Address
Alton
United Kingdom
Sustainability Role in overall company's strategic plans

The business was started in our belief that plastic, and in particular, plastic bags are causing huge damage to the environment. Our aim was to import sustainable and biodegradable products, whilst providing a reliable income to our artisans.

Sustainability initiatives

Our products are handmade with natural and sustainable palm and grasses. We ensure all our packaging is plastic free and are members of the Woodland Trust to help off set any carbon we use.

Pledges for the year

We are aiming to increase our range of vegan friendly and plastic free baskets, bags and household items.

Sustainable Products

Shopping Baskets and Bags

They are all handwoven with sustainable palm leaves and will biodegrade after many years at the end of their working life.

Raffia Hats

Handwoven with sustainable raffia, the hats are lightweight and also will biodegrade at the end of their working life.

Household Laundry Baskets and Trays

Handwoven with sustainable palm leaves; they are all plastic and leather free.

AT THE FAIR

NEW TO THE FAIR

Social equity at your company

We have visited many of our artisans to see first hand their working environment and ensure they are paid a decent wage, as we closely follow the principles of fair trade.

Packaging

Our packaging is plastic free

Our packaging is compostable

Our packaging is made with recycled content

Materials

Our products are plastic free

We have created products that provide an alternative to single use plastic

We have products made from sustainability sourced raw materials

All our products are handmade with natural and sustainable palm leaves and grasses.

Ethical Considerations

Fair wages are paid to the people who make our products

Our products are made by people employed in good working conditions

We challenge our suppliers to report any ethical issues they identify

We have an ethical policy

Enviromental Impact

Our products are created to help consumers try and reduce their carbon footprint

We have a sustainability policy

We consider the environmental impact when creating our products

Some of the processes we use to manufacture products are energy efficient

Some of the processes we use to manufacture products are water efficient

Sustainability Role in overall company's strategic plans

The business was started in our belief that plastic, and in particular, plastic bags are causing huge damage to the environment. Our aim was to import sustainable and biodegradable products, whilst providing a reliable income to our artisans.

Sustainability initiatives

Our products are handmade with natural and sustainable palm and grasses. We ensure all our packaging is plastic free and are members of the Woodland Trust to help off set any carbon we use.

Pledges for the year

We are aiming to increase our range of vegan friendly and plastic free baskets, bags and household items.

Sustainable Products

Shopping Baskets and Bags

They are all handwoven with sustainable palm leaves and will biodegrade after many years at the end of their working life.

Raffia Hats

Handwoven with sustainable raffia, the hats are lightweight and also will biodegrade at the end of their working life.

Household Storage Baskets and Trays

Handwoven with sustainable palm leaves; they are all plastic and leather free.

AT THE FAIR

NEW TO THE FAIR

Social equity at your company

We have visited many of our artisans to see first hand their working environment and ensure they are paid a decent wage, as we closely follow the principles of fair trade.

Packaging

Our packaging is plastic free

Our packaging is compostable

Our packaging is made with recycled content

Materials

Our products are plastic free

We have created products that provide an alternative to single use plastic

We have products made from sustainability sourced raw materials

All our products are handmade with natural and sustainable palm leaves and grasses.

Ethical Considerations

Fair wages are paid to the people who make our products

Our products are made by people employed in good working conditions

We challenge our suppliers to report any ethical issues they identify

We have an ethical policy

Enviromental Impact

Our products are created to help consumers try and reduce their carbon footprint

We have a sustainability policy

We consider the environmental impact when creating our products

Some of the processes we use to manufacture products are energy efficient

Some of the processes we use to manufacture products are water efficient
2 Results