Junior Jigsaw Scented 100-Piece Jigsaw Movie Theatre (Popcorn Scent)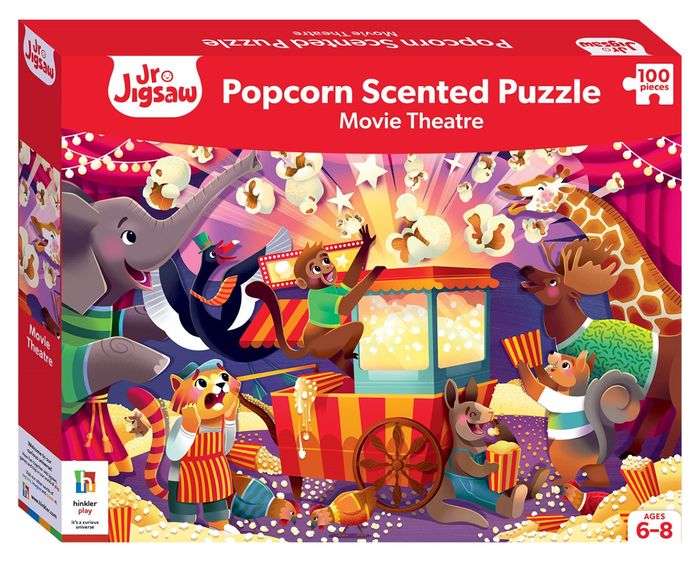 Junior Jigsaw 100-piece Scented Puzzles don't just look amazing – they smell amazing too! No scratching required – the puzzle and the box are infused with a delicious aroma that complements the illustration and makes puzzle time a truly fun, immersive experience!
It's a popcorn explosion at the movie theater, and everyone's enjoying themselves! The fun, busy scene in this 100-piece puzzle features a buttery popcorn scent, providing a delectable point of difference for consumers and kids!
Key Features:
•Puzzle size: 490 x 360mm (19.3 x 14.2in)
•Featuring CelessenceTM micro-encapsulation technology, Junior Jigsaw Scented Jigsaws release a delightfully delicious aroma when handled.
•Hinkler's Junior Jigsaw range features colourful and fun jigsaws perfect for little ones! This scented puzzle series features bright, engaging illustrations in a lively scene.
•Jigsaws are proven to help children develop hand-eye coordination and problem-solving skills.
Categories
The Family
Children
Toys
Art, Crafts & Hobbies
Games & Puzzles