Inspired designs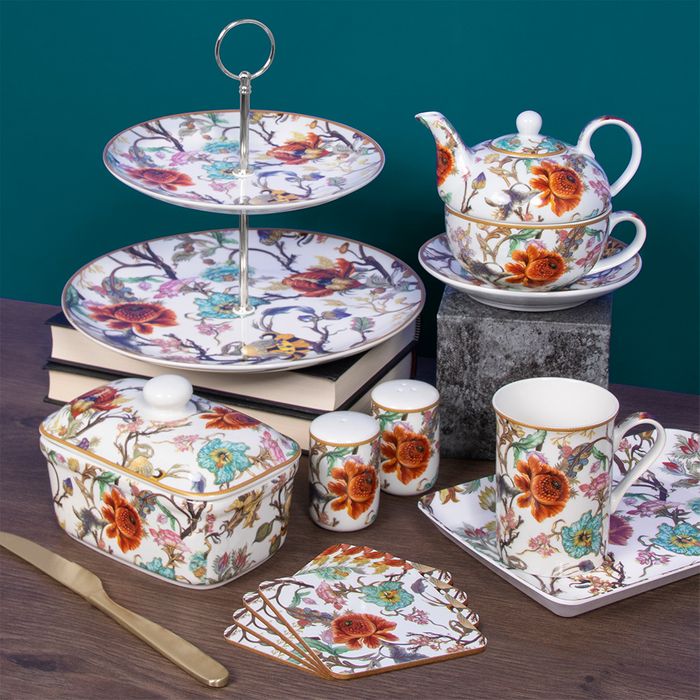 The source of the original artwork is unknown but dates to the Arts and Crafts movement of the later part of the 19th Century and without doubt is inspired by the works of William Morris and his followers. With the help of the Lesser and Pavey design department, the artwork has been reworked to present this eye-catching new range for 2022.
Some buyers may not be aware that this design has already had success with retailers as this is the third collection Lesser and Pavey have created featuring this design after it initial launching it in 2018.
The range is again made-up quality housewares including – fine mug, breakfast mug, a set of 2 mugs, a set of 4 mugs, jug, teapot, tea for one, butter dish, salt and pepper, eggcups, coasters, placemats, trays in three sizes, spoon rest, tea bag tidy, laptray and glass cutting board.
This range will be on show at the Spring Fair on the newly located Lesser and Pavey stand in Hall 5 on stand D10-E11 and D20 – E21with delivery in April.
Categories
The Family
Candles & Accessories
Fragrance & Accessories
Tableware, Drinkware & Accessories
Home Accessories
Christmas & Seasonal
£0 - £19
£20 - £49