Hydrangea Lime Dress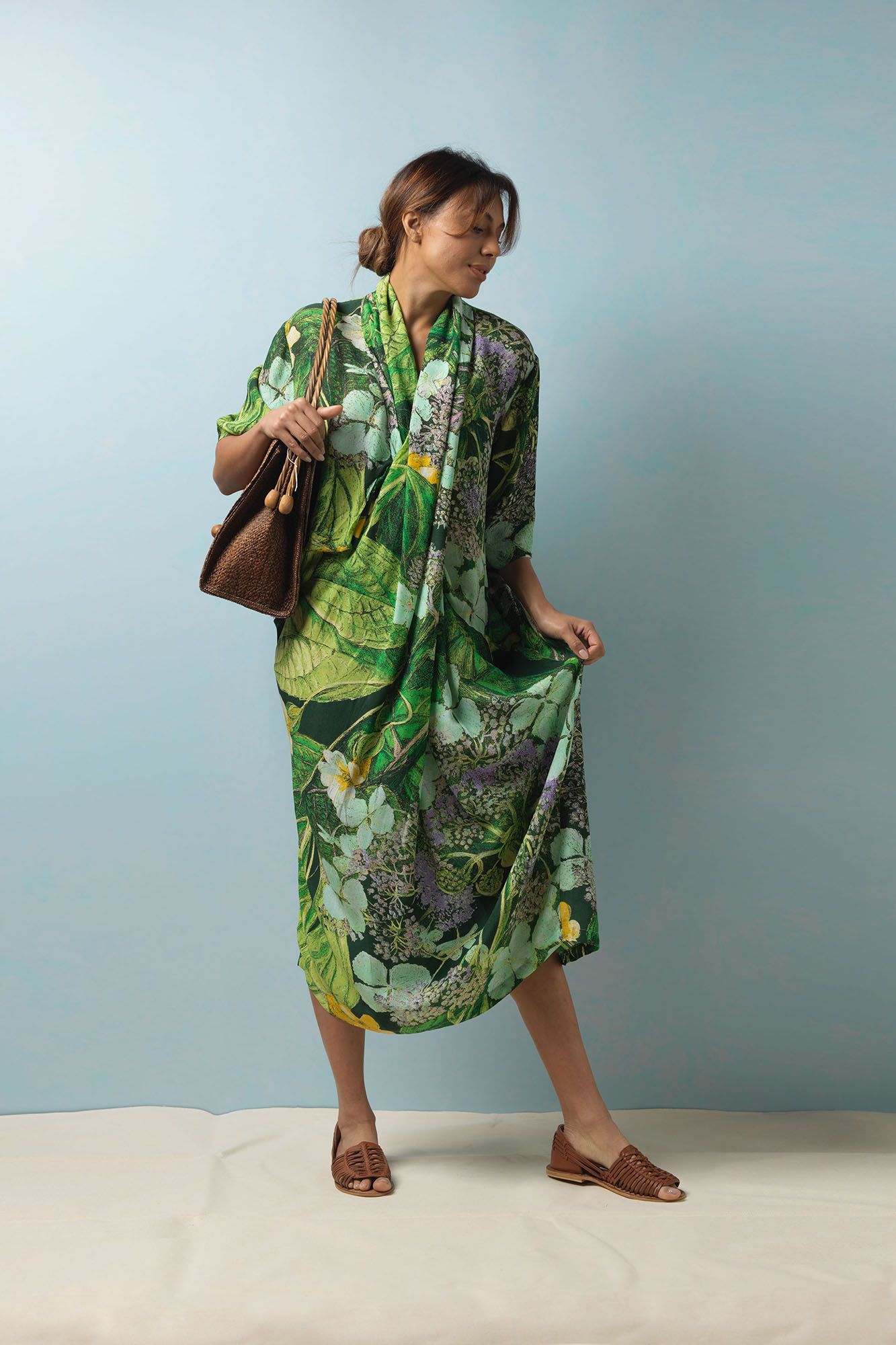 RRP £115, available in two sizes, S/M (UK8-14) & M/L (UK14-18 this dress has been designed to flatter most women.
The print is inspired by the Victorian artist Marrianne North, and is part of our collaborative range with The Royal Botanic Gardens, Kew. Marianne was a remarkable Victorian artist and botanist who travelled the world, breaking conventions and discovering new species of fauna and flora. Rather than falling into the traditional role of a Victorian women, Marianne travelled often alone (which was frowned upon at the time) across many countries which were virtually unknown to many Europeans.
Categories
Her
Accessories
Bags & Purses
Tops
Dresses
Maxi & Midi Dresses
£100 - £249