Christmas trees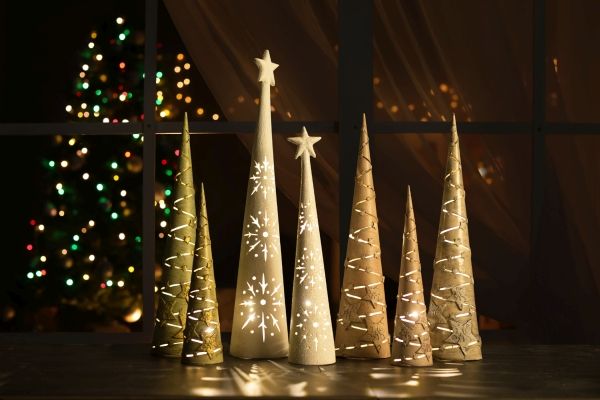 Illuminated ceramic Christmas Trees in various designs and sizes.
Ambience and light – shapes with LED modules. A large part of our products is decorated with handmade cut-outs.   Cut-out ornaments make the product stand out and a tea light or a candle can be added for a warm glow.  Even more functional are the forms with an integrated LED module and included power supply. These are not traditional lamps, but when plugged in, they will illuminate your home.
 Lighting of this type is very cost-effective and safe.
They look beautiful on a festive table, windowsill or fireplace.
This picture shows only a part of our product range.
We encourage you to have a look at our virtual presentation.
https://zphceramex.pl/en/virtual-presentation/
You are always welcome to contact us directly.
During the trade fair running from 8-10 February we will be reachable from 8am until 5pm via phone or email.
Contact details:
---
English and Polish:Â Â Â Â Â Â Â Â Â Â Â Â Â Â Â Â Â Â Â Â Â Â Â Â Â Â Â Â Â Â Â Â Â Â Â Â Â Â Â Â
Justyna Dziakowska   tel: 0048 797 125 104   email:justyna@zphceramex.pl   Â
---
German and Polish:
Alina Cugier   tel: 0048 609 69 49 49                         e-mail: biuro@zphceramex.pl
Categories
Him
Her
Couples
The Family
Children
£0 - £19
£20 - £49
£50 - £99