Ceramic baubles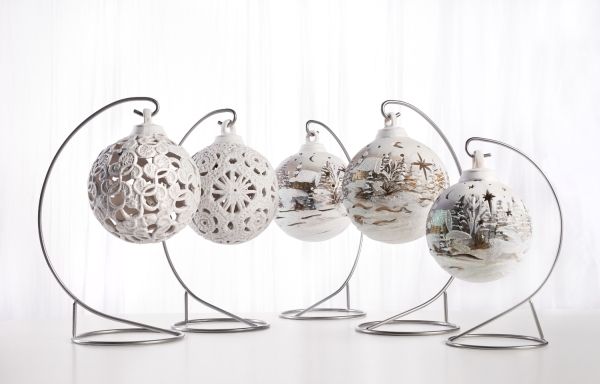 Ceramic baubles and balls are a large part of our collection. Most of them have handmade cut-outs, which can be illuminated. Our baubles come in lace pattern, crochet pattern, winter landscape or Holy Family theme.
This picture shows only a part of our product range.
We encourage you to have a look at our virtual presentation.
https://zphceramex.pl/en/virtual-presentation/
You are always welcome to contact us directly.
During the trade fair running from 8-10 February we will be reachable from 8am until 5pm via phone or email.
Contact details:
---
English and Polish:Â Â Â Â Â Â Â Â Â Â Â Â Â Â Â Â Â Â Â Â Â Â Â Â Â Â Â Â Â Â Â Â Â Â Â Â Â Â Â Â
Justyna Dziakowska   tel: 0048 797 125 104   email:justyna@zphceramex.pl   Â
---
German and Polish:
Alina Cugier   tel: 0048 609 69 49 49                         e-mail: biuro@zphceramex.pl
     Â
Categories
Him
Her
Couples
The Family
Children
£0 - £19
£20 - £49
£50 - £99