Cello Ultra Sonic Diffusers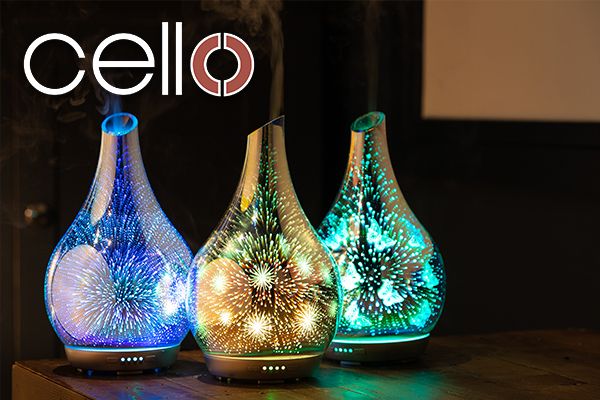 Cello Ultra Sonics are a fabulous addition to any home. A safe and decorative way to fragrance your home without the worries of hot wax or naked flames.
Our Ultra Sonics are designed to be a decorative statement piece in the room even when not in use. However, when they are in use they have 6 colour changes in total, which you can set to move between them all or to sit on one particular colour of choice.
To fragrance the room simply add water and a few drops of your favourite fragranced oil and you are good to go.
A wide variety of shapes, colours and sizes are available to suit all tastes and areas of the home
Cello also offer a full range of Electric Melt Burners, Porcelain Tealight Domes and -coming soon - Porcelain and Mosaic Plug Ins. So come along to the stand to see a selection of our products on display.
Categories
Candles & Accessories
Fragrance & Accessories
Home Accessories
Lighting
Garden & Outdoor
£0 - £19
£20 - £49
£50 - £99