Bookworm - Bronte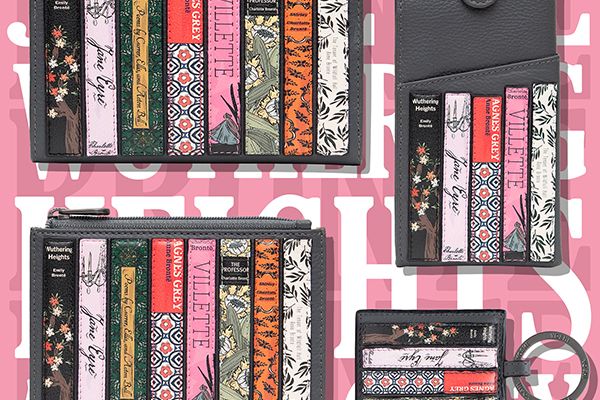 Our hugely popular collection honouring the profoundly influential Bronte siblings; Anne, Charlotte snd Emily. Three women who changed the face of literature with their passion, originality and intrepid spirit.
With themes of love, independence and revenge heavily present amongst their novels and poetry the principal colours had to be dark and moody whilst still graced with significant bursts of boldness. 
Sombre Grey for Anne's unnerving masterpiece, The Tennant of Wildfell Hall.
For Charlotte's empowering coming of age novel Jane Eyre, pastel lilac, soft and delicate whilst still being eye-catching. 
Black for Emily's gothic Wuthering Heights with floral details representing the themes of romance and nature.
Categories
Him
Her
£0 - £19
£20 - £49
£50 - £99