14 Nov 2022
Waterhaul Net Collection at Porthleven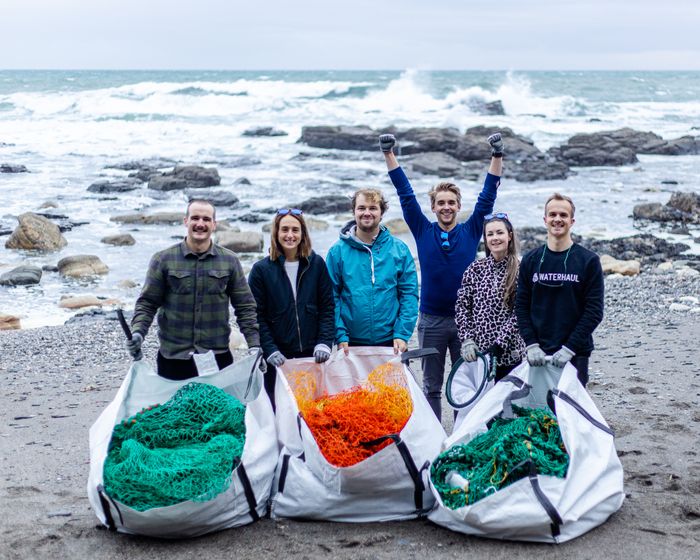 We received a tip-off about some ghost gear that had washed up on a secluded cove in West Cornwall, so we set off from our office in Newquay to go get it!
After navigating the country lanes and coast path, we managed to scrabble down the cliffs to find over 200kg of nets tangled on the shoreline, offering a stark contrast in colour to the comparatively muted pallet of the Cornish coast. The team quickly got to work using their Waterhaul knives to hack, cut and saw their way through the fishing gear, before hauling our collection back up the cliff and the slippery coast path.

Due to limited daylight and the sheer quantity of netting, we only managed to recover half (around 120kg according to our scales!) of the ghost gear this time round, and will be returning in the next couple of weeks when the tides align to secure the other section.