16 Dec 2022
Super Brave Campaign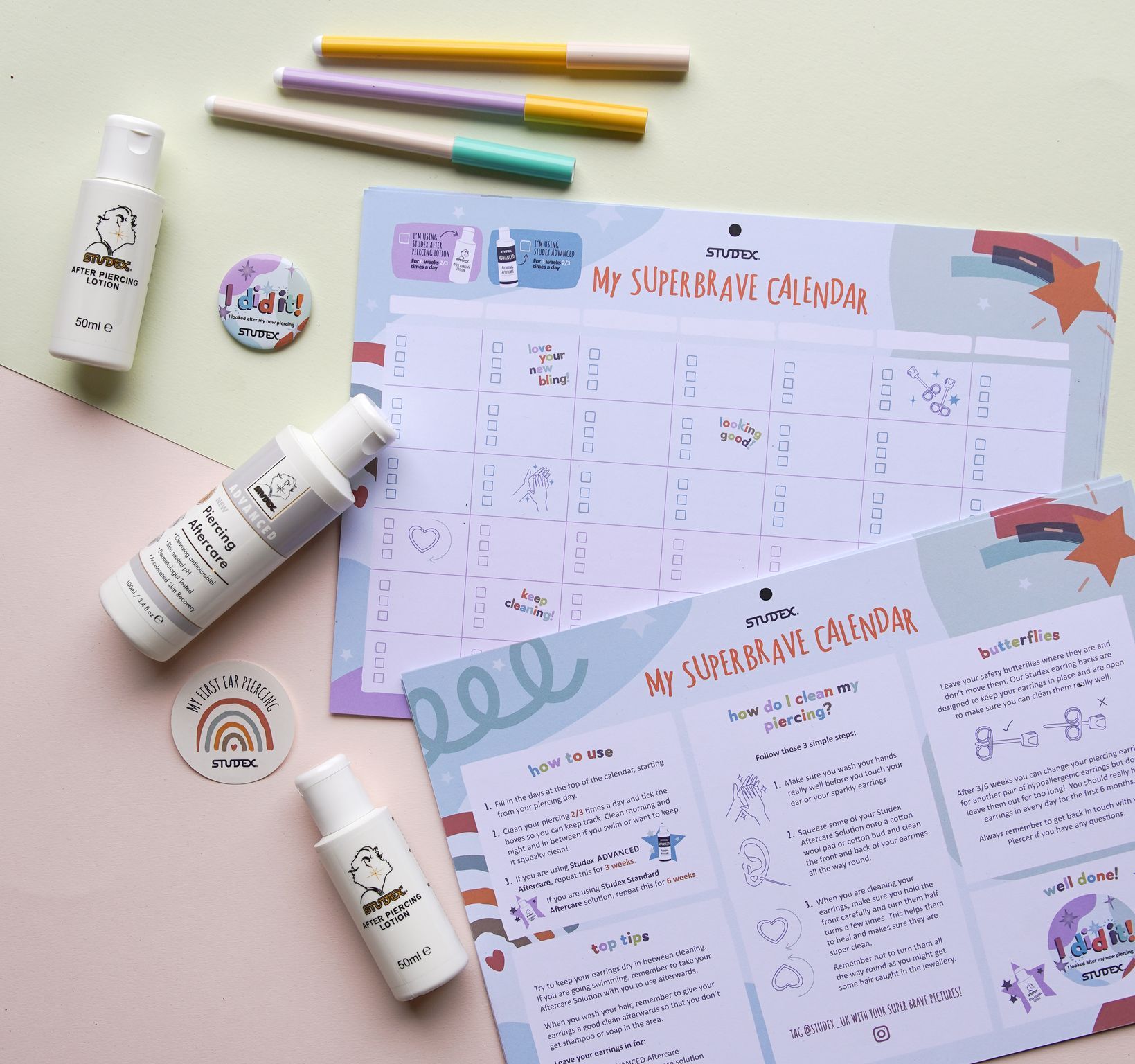 Super Brave Campaign
At Studex we have offered our Piercing partners our Kids Super Brave pack which includes everything you need to make your customers remember their first piercing experience. This amazing asset includes numerous memorable keep sakes that add that extra personalised touch to each child, by including Super Brave Kids Certificates, Super Brave Stickers, My Super Brave 'My First Earring' Keep Sake Cards along with a Studex Teddy Bear. We can't wait to tell you about our newest addition to the campaign, we have decided to take it that one step further and have added a Super Brave Calendar and Badge!
The calendar is across a six-week period which is the healing time with our normal aftercare lotion or three weeks with our amazing Advanced aftercare with the option to select which one you are using at the top of the calendar. The back of the calendar includes a variety of elements to also give kids that extra encouragement to look after their brand-new piercing, which ranges from instructions on how to clean your piercing with visual aid to help support this to the importance of the positioning of your safety butterflies and even offers a top tips section! All making the aftercare process fun and engaging. Once the aftercare has been completed, they can then receive their Studex badge which says, 'I did it!' This can be given straight after the piercing, or you can encourage customers to come back and visit you to collect their badge making the experience even more exciting.
This is a fantastic addition to our Super Brave campaign as it promotes the aftercare process of piercings which is highly important, and helps parents and children keep on top of the cleaning which helps keep the enthusiasm going. Make sure you check out the Studex website to see more about our Super Brave campaign and to order everything you need to make your customers first piercing even more special.