16 Dec 2022
Studex Advanced - The Next Generation of Aftercare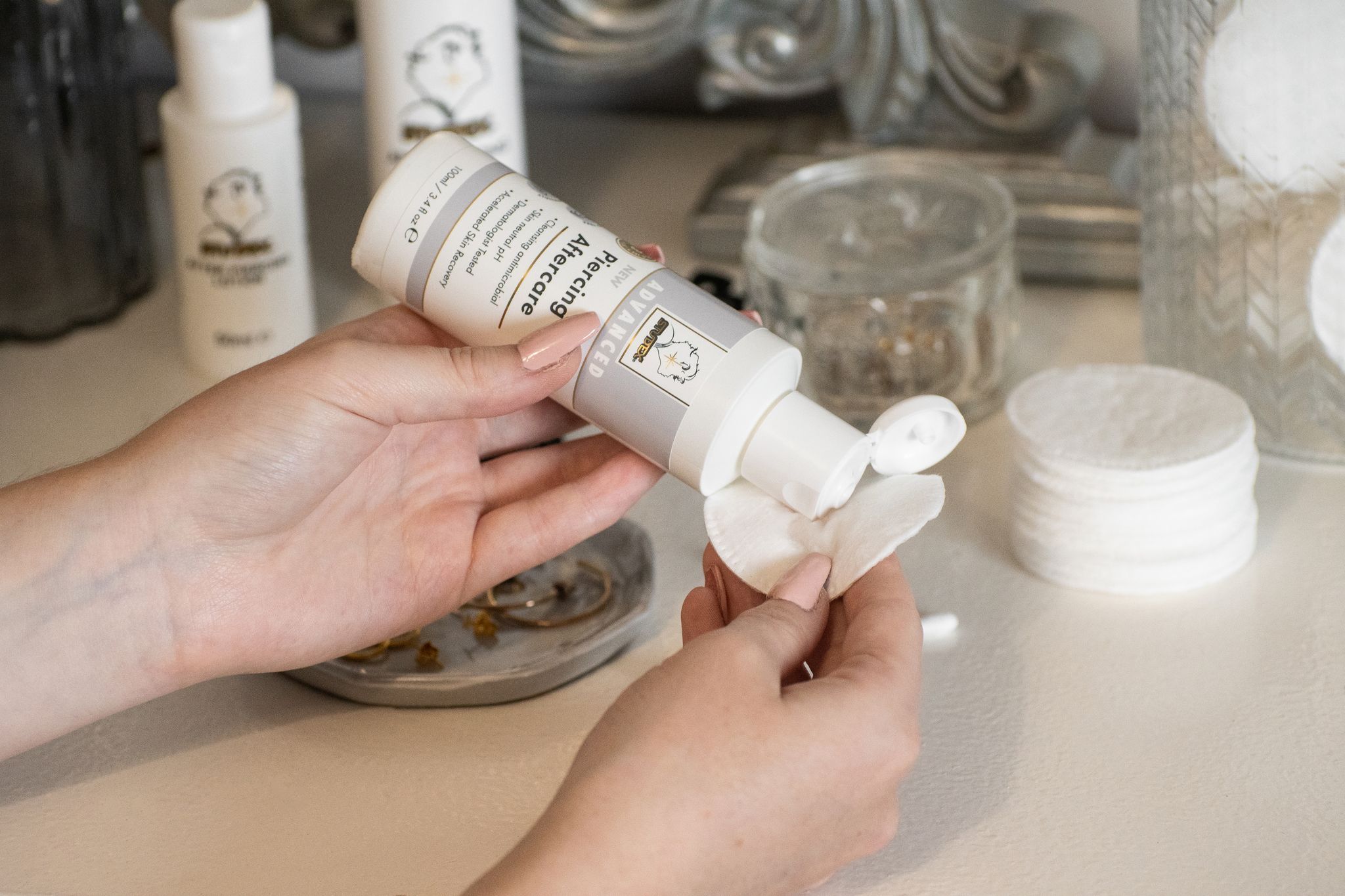 Our Studex Advanced Aftercare Solution is one of our greatest and most popular products which our Piercing Partners love as it not only promotes accelerated skin recovery for post piercing which allows customers to change their earrings even sooner but is only sold exclusively to Studex Piercing Partners.
Studex Advanced is known as the next generation of Piercing Aftercare and cleansing product that has been based upon proven science and dermatological research and development. This solution cleans the skin without stinging, reduces the risk of redness and inflammation, permitting the skin to heal allowing for a safe skin recovery.
The PH balanced solution enables customers to change ear lobe piercings in 3 weeks rather than 6 weeks, cartilage piercings can be changed in 8 weeks instead of 12 week and nose piercings can be changed in 6 weeks rather than 8 weeks. With Studex Advanced reducing the time needed for aftercare procedures this takes away worries and concerns that customers and parents may have about getting a long-desired piercing as with this solution piercings can now have up to half the healing time. Not only does the solution act as a flushing agent but it has no alcohol, is cruelty free and vegan which is just a few things we love about Studex Advanced and why we just sell exclusively to our Piercing Partners.