Scream Pretty – Spring Fair 2023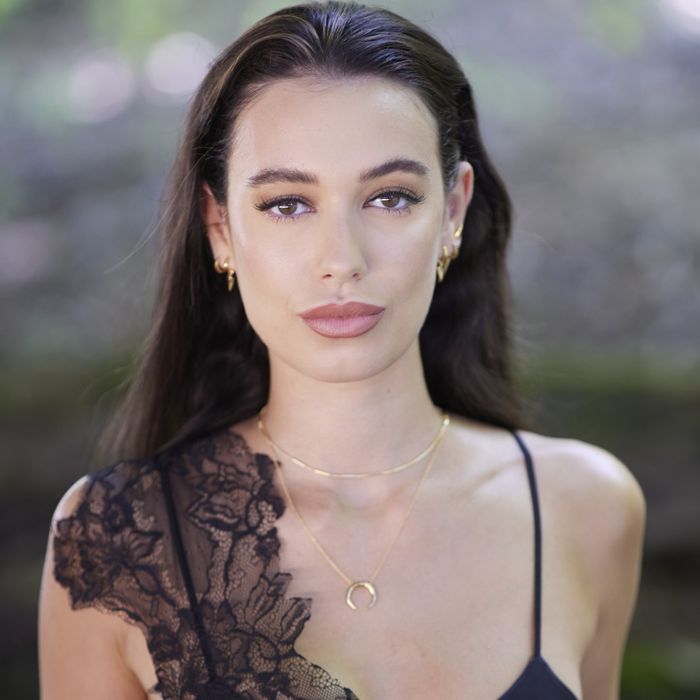 Known for their ethos of be seen, be heard, scream pretty, Scream Pretty bring a high-octane sophisticated edge to their new-season styling at Spring Fair with their brand-new Claw Collection. Featuring Huggies, Charm Hoops, Threader Earrings, Rings and piercing-free Ear Cuffs, the collection is consciously crafted from Recycled 925 Sterling Silver, and 18 Carat Gold plated Recycled Sterling Silver.
Perfect for everyday styling Scream Pretty's Claw Huggies have a smooth curved band and a sleek pointed end bringing a sassy take on the classic hoop; whilst the Claw Charm Hoops has a dainty 'tusk' charm that hangs delicately for subtle movement. Elsewhere the Claw Threaders elegantly threads a claw charm suspended from a chain that drops down either side of the ear. For a touch of piercing free luxe opt for the Triple Claw Ear Cuffs with either Black or Clear Stones. Giving the illusions of three cuffs in one the claw ear wrap has two smooth half bands and one of full embellishment to add extra edge, perfect for wearing on its own or stacked for a complete ear party look. The Tapered Claw Open Ring offers a smooth tactile design that's tapered at one end to give edge to a classic chunky ring and a claw like feel, whilst the Claw Triple Band Open Ring amps up any look with a unique triple band design. The open ring design means it can be gently adjusted for the perfect fit.
Scream Pretty bring an in-season refresh with new spring green and pink stone designs. At customer's requests, their best-selling 'Oval Baguette Stone Hoops', first unveiled in blue and pink in 2022, will launch with green stones for SS23. Featuring five inlaid baguette cut emerald green cubic zirconia stones, these versatile Hoops can be worn across the year, or linked to create a longer earring design. Elsewhere, their timelessly chic Audrey Huggies and Studs get a lush restyle with stunning green stones for a glamorous vintage feel. Those after a touch more sultry sass to their Spring styling, look no further than the Cleopatra Necklace, Chain, Single Huggie, and Scream Pretty's much anticipated Snake Ear Crawler that 'pins' across the ear combining a stud and cuff in one.
Pretty pink stones add a glittering feminine feel to the new season, 'Teardrop Huggies with Pink Stones', 'Pink Baguette Drop Charm Hoops', and 'Large Huggies with Pink Stones' are all designed to be worn individually or stacked for pops of pastel with a rebellious twist. Layer high-low across the ear with statement 'Pink Heart Hoops' and 'Rainbow Love Single Huggie' for playful dopamine details, or mix-and-match textures with stones, candy coated enamel and mixed-metals. Precious chains, personal talismans, iridescent pearls, and quirky motifs bring eclectically curated tangles to Scream Pretty's new neck mess aesthetic– from boho-chic long pendants to short bamboo choker chains the necklace is having a moment in 2023. Curate your own charm stacked look with the Carabiner necklaces, or explore Scream Pretty's Sea Breeze, Prairie, and Colour Pop collections.
All Scream Pretty earrings are Recycled Sterling silver or 18 Carat gold plated recycled sterling silver.
www.screampretty.com
Instagram : @screamprettystyle