Introduction to Jayley AW21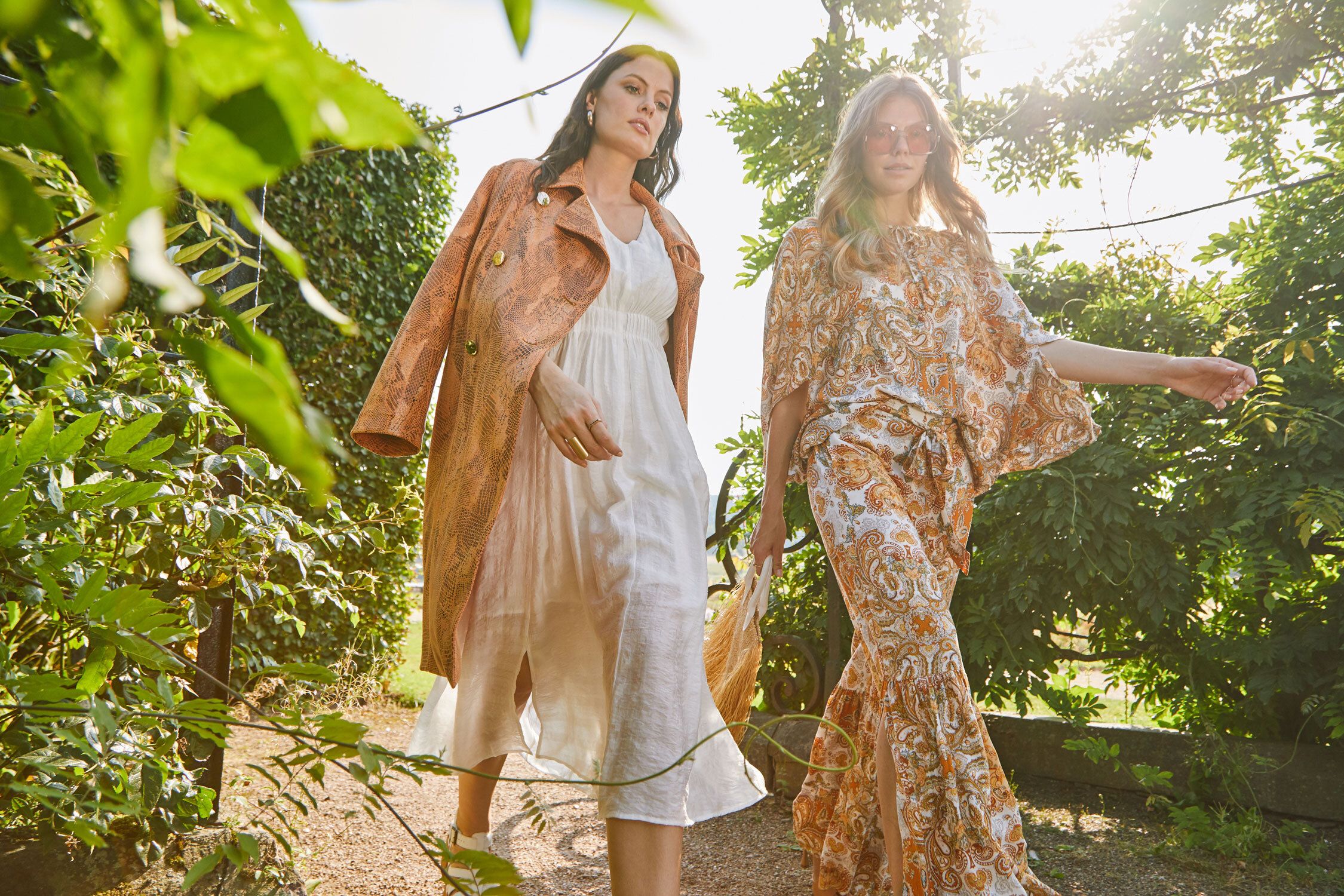 Following on from a successful partnership with Fashion together for SS21, Jayley is very pleased to confirm they are exhibiting at this year's online digital show. Jayley will be showcasing their fresh and innovative collections A/W 21, S/S 22, highlighting key themes of smart yet comfy, casual fitness, all season sustainability and much more. These collections bring a variety of colours, from muted tones, to bold statement shades and include some of your most loved fabrics crafted from innovative sustainable fabrics. Jayley is best known for their one of a kind prints, faux fur fabrics and sustainable silk cashmere. With their trend setting shapes and silhouettes, Jayley's supplies to thousands of boutique clients and fashion lovers across the globe.
Trend setting collections-
The new A/W 21 collections shows off Jayley's signature brand image of luxury and timelessness. Jayley has developed and worked on new sustainable fabrics for this A/W collection, introducing water resistant fabrics into the faux suede collection. Together with new vibrant prints and colours, Jayley stands out as having a unique and trend setting A/W 21 collection even more exciting and appealing than ever before.
The S/S 22 collection brings in a vast variety of bright prints, bold colours and pieces that enhance the ethos behind the brand identity. Seasonal and signature contrasting patterns and designs have taken central stage in this new collection. Best selling pieces have been progressed and adapted to reinforce the strong Spring/ Summer future looks and trends, from trench coats and lightweight jackets to pleated skirts, gilets and statement dresses.
Our trend setting collection extends into the brands refreshed Activewear and Homeware collection. Jayley's designs are carefully researched and crafted using natural, sustainable fabrics, enabling Jayley to continue leading in the sustainable fashion market.
The sustainable innovation
Jayley will introduce you to their finest quality fabric innovations, including their best selling faux fur, silk devore and cashmere blend materials and products.
To continue on the sustainable fashion innovation, Jayley has also invested an incredible amount into innovative sustainable fabrics, crafted from materials like banana skin, viscose and mulberry silks. You can expect to see an extension into their ranges including an adorable mini-me collection perfect for those who love to match with their little mini's. Along with this Jayley is growing their apparel ranges to include; a Denim range; a Leather Collection and even a complete nightwear and lingerie edition to compliment their existing nightwear and loungewear range.
Community Partnership-
Community partnership is in the heart of Jayley, rising to the challenges of the pandemic, Jayley was pleased to support a fast responding global supply chain to source and donate PPE equipment to healthcare and front line workers within the UK.
Jayley is very proud to say that the retail arm of the business has also donated over 20% of sales towards charity; Including The National Emergencies Trust, Douglas Macmillan and the Donna Louise Foundation.
Jayley also quickly invented new collections of fashion face masks in many types of sustainable fabrics, trend setting prints and multiple layers to help the community manage through new normal.
Individuality timelessness, Luxury style, and Innovative fabrics are ways in which Jayley describes their style and products. Adapting to the new normal and supplying what their customers need.
We look forward to connecting with you at this year's Pure London virtual showroom, and we continue Jayley's fashion innovation together. Creating positive sustainable fabrics and working with customers to understand the new normal in the industry.