01 Dec 2021
Colour Is Queen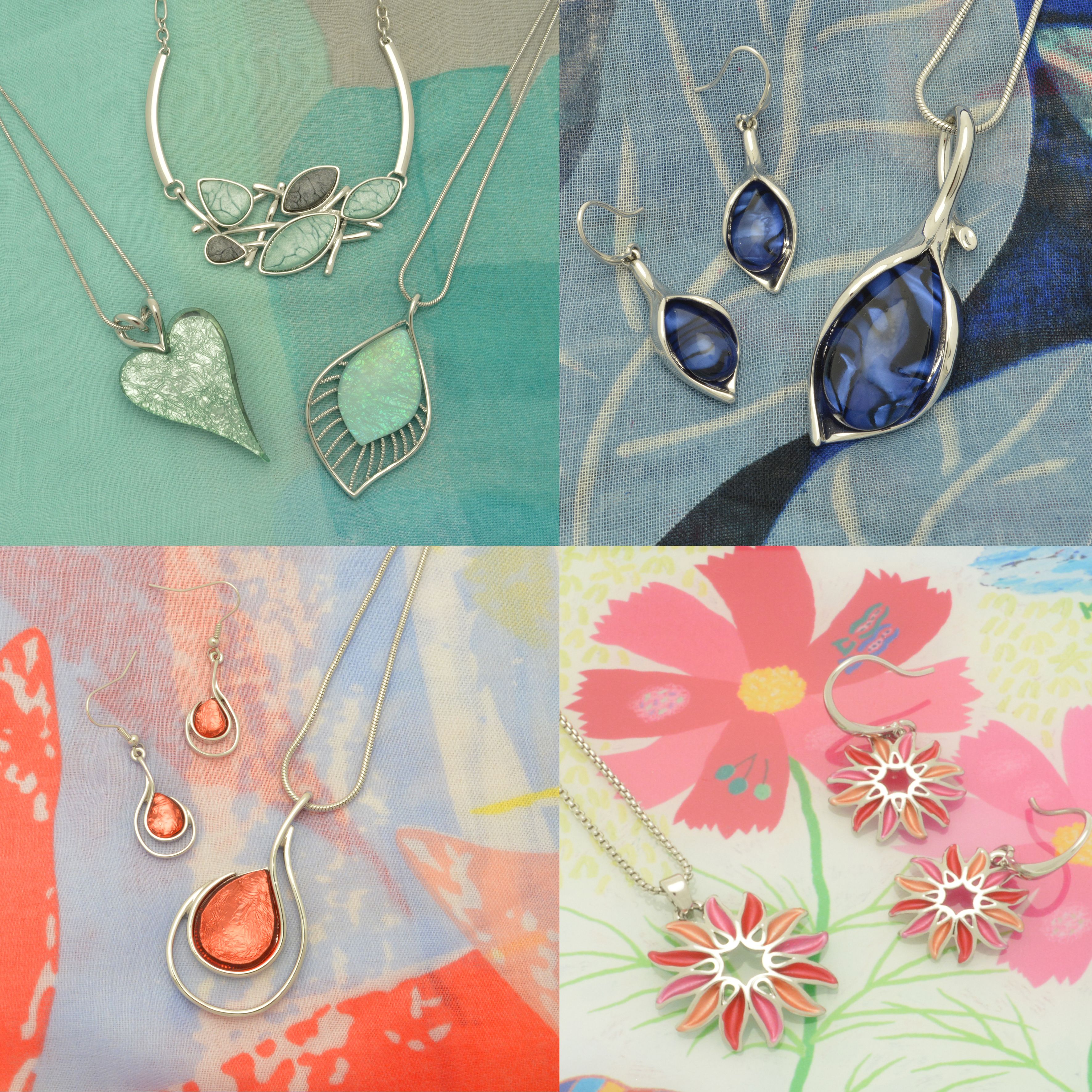 Miss Milly, the British brand for gorgeous jewellery and scarves, has an established reputation for its stunning use of colour. Spring Fair will be no exception with a wide range of inviting and exciting tones and combinations, from lime green and ice-cream yellow to popular coral and mint, a happy continuation from the past two years. The brand really is continuing its adventures in colour.
Miss Milly's creative use of resin and different backings that affect the depth and tone of colour means that a new colourway for a necklace can make it look really different with finishes including marble, shell, aluminium foil, iridescent and metallic fabric. The latest addition, a striking mother of pearl paper that adds an opalescent animal print effect. With the artistic use of other materials, such as hand painting, enamel and matt and shiny metals, there is a huge variety of designs available to suit all styles. And as always with Miss Milly, the prices are very reasonable.
The new scarf lines coordinate well with the jewellery, featuring a selection of pastels and brights with floral, abstract and geometric patterns. And the brand's colour block scarves, embellished with glitter and sequins, work brilliantly in tandem with the jewellery creating exciting visual displays, complementing or clashing.
The minimum order is a low £100 and everything can be bought in singles so you get exactly what you need. Branded display stands, packaging and POS help create an in-store Miss Milly story and it is always at the end of the phone for friendly help and advice. Sales agents are available; territory and contact details can be found on the website. If you'd like to stock Miss Milly but don't know where to start, specify a budget and an idea of preferred styles and colours, and the team will create your starter order for you.