Peak & Brim Hats
Hall: Halls 2, 3+3a Stand: 3C01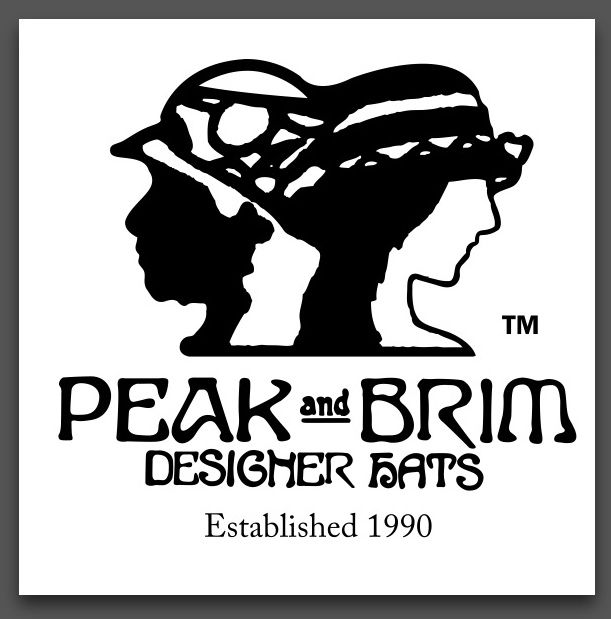 Established in 1990, this uniquely British company design, make and sell beautifully hand made hats and accessories for both Town & Country. Our hats are readily available in a large variety of designs, colours and sizes.
All hats have an adjustable fitting inside so that one size fits all.
Sophia has always designed and made a large range of headwear, her most successful being her collection of Spring and Summer hats, which are mostly flat pack and washable.
Also equally successful is her Autumn and Winter range of Waxed rain proof hats, and her exciting and colourful shower proof hats.
This unique company continually strives to design and create unique handmade headwear and accessories in unusual mixes of fabric, cut and design. They have a feel of uncompromising comfort mixed with the WOW factor.
They offer the wearer a statement of originality as well as a stylish accessory to a more classic look.
This year we are excited to introduce our new "Headband" Range for weddings, parties and every day wear
Address
Leicester
United Kingdom
Sustainability Role in overall company's strategic plans

We at Peak and Brim Designer Hats recycled for many years before starting our business in 1990. It is extremely important to us in our every day life, and not just in my business. We recycle every thing we can in the office and workshop. All of our packaging is recycled and hopefully will be recycled again when it arrives to our customers.

Sustainability initiatives

We designe amd make a collection of hats for both Spring/Summer and Autumn/Winter that are completely recycled from vintage fabrics. we have been doing this for many years now, but the last few years this has expanded due to demand and customers awareness of the planet.

Pledges for the year

As we expand our range of hats due to popularity we hope carry on doing this.

Social equity at your company

All staff and helpers work flexible working hours, accommodating their personal needs and their families.

Packaging

Our packaging is plastic free

Our packaging is compostable

Our packaging is made with recycled content

We are in the process of making our packaging plastic free

We are in the process of making our packaging compostable

Other

All our hats do not arrive in recycled boxes and not in plastic packaging.

Materials

We have products made from recycled materials

Our products are made from upcycled materials

Our products are plastic free

We have created products that provide an alternative to single use plastic

We have products made from sustainability sourced raw materials

Other

Fabrics and our packaging

Ethical Considerations

Fair wages are paid to the people who make our products

Our products are made by people employed in good working conditions

We have mapped our entire supply chain

We challenge our suppliers to report any ethical issues they identify

We have an ethical policy

Within the workplace where our products are made there is commitment to Non-Discrimination Gender Equality and Freedom of Association

Other

Our Business is made up off a small work force, who all work within a fair and equal environment and conditions

Enviromental Impact

We are a carbon neutral company

Our products are created to help consumers try and reduce their carbon footprint

We have a sustainability policy

We consider the environmental impact when creating our products

Some of the processes we use to manufacture products are energy efficient

Some of the processes we use to manufacture products are water efficient

Other

Recycled Vintage Hats
All hats are multi sized unless otherwise stated. Our hats are all hand made in England and therefore some prices and design details may be subjected to change and availability.