Morrish
Hall: Halls 2, 3+3a Stand: 3C18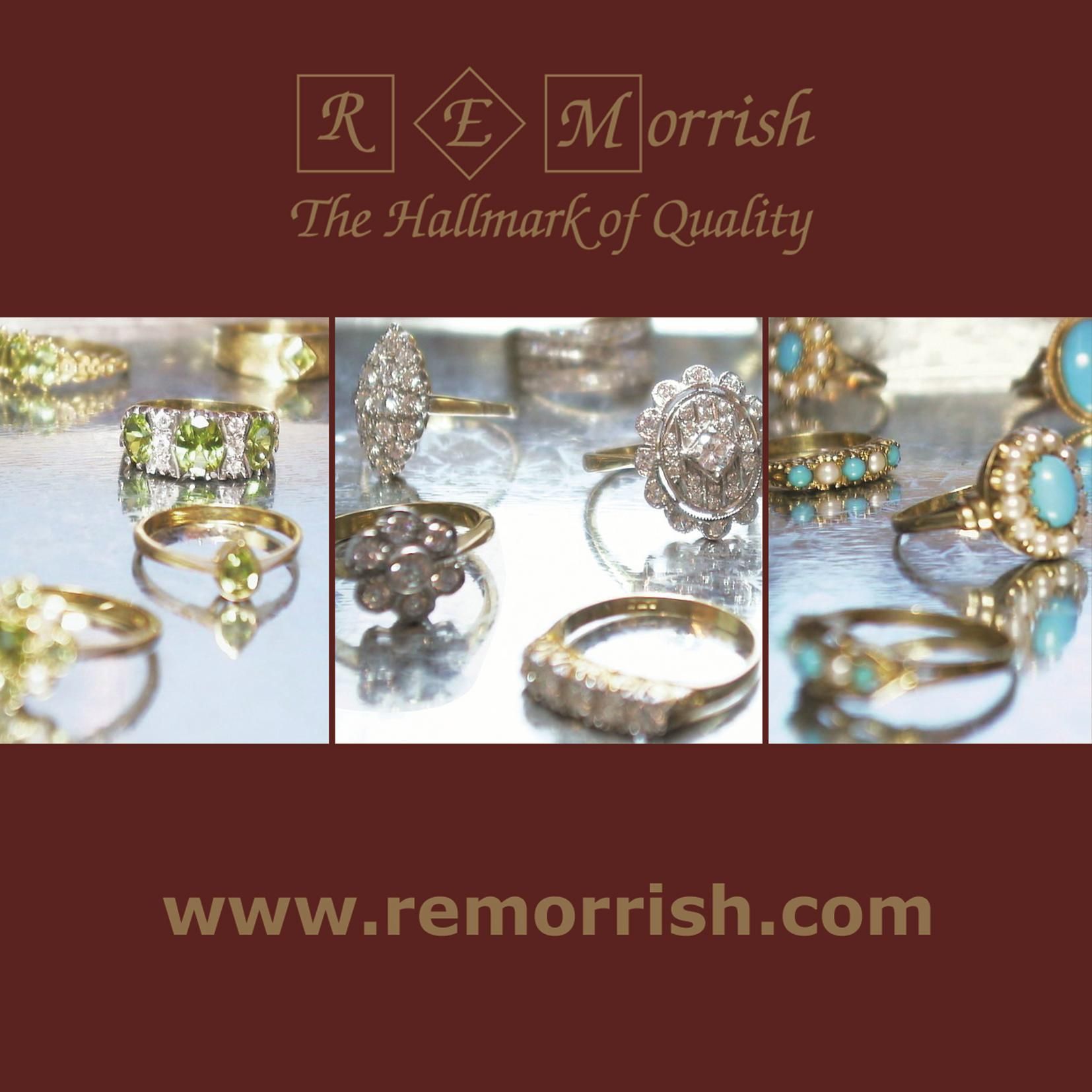 R. E. Morrish are a family run British manufacturing company, based in Birmingham's Jewellery Quarter. From their own workshops they create jewellery in many styles including, Celtic, Roman, Tudor, Georgian, Victorian, Edwardian, Art Nouveau, Art Deco, right through to Vintage styles of the 50s, 60s & 70s! Along with contemporary modern styles. Rings in both ladies and gents designs, earrings, pendants, bracelets, bangles, all in 9ct, 14ct & 18ct Gold, and Sterling Silver. With Diamonds, precious and semi precious gemstones.
Please drop by the see their extensive range of jewellery.
Address
Birmingham
United Kingdom
Based u[on an orginal pice of Victorian jewellery, this ring is a spider, set ith Opals and Diamonds. We make many other bug related pieces. Please contact us: sales@remorrish.com for more information ...

This beautiful ring is set with a central cabochon Turquoise and surrounded by eight Round Brilliant Cut Diamonds. Based on an orginal piece of Edwardian Jewellery. Thsi ring can also be set with othe ...

This stunning ring is based upon an orginal Victorian design. Here it is set with a pear shpae Ruby and surrounded by Diamonds. Its available in 9ct or 18ct gold. Please contact us fro more informatio ...

This spectacular ring is based upon an Art Deco original piece. The ring comprises of a rectagular shaped head, set with a central circular faceted Aquamarine, the Round Brilliant Cut Diamonds are set ...